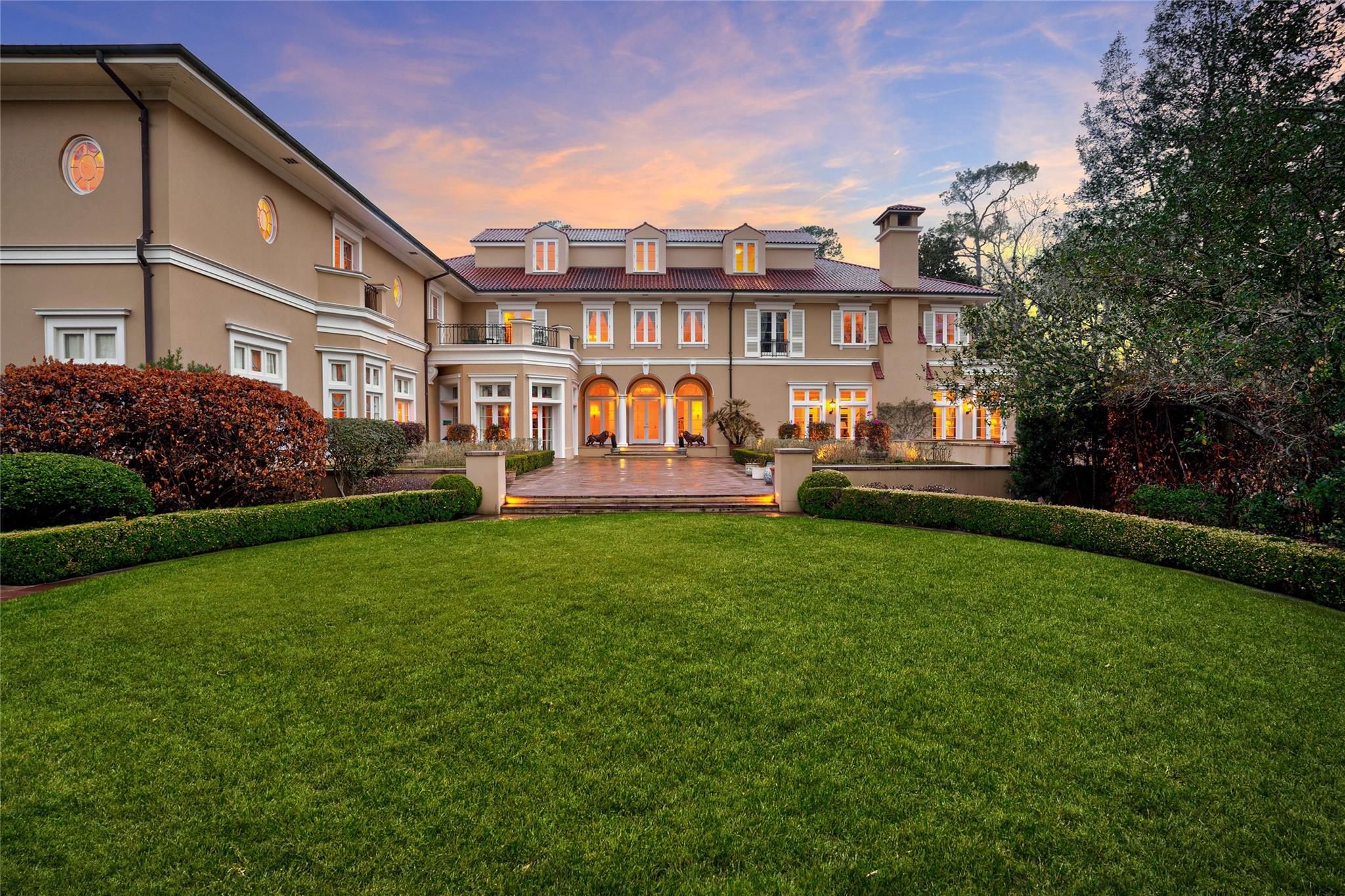 2920 Lazy Lane Boulevard's rear facade; The residence was inspired by Tuscan travels and designed to be reminiscent of a Mediterranean-style villa with terra-cotta roof tiles and white columns by New York based Robert A.M. Stern Architects.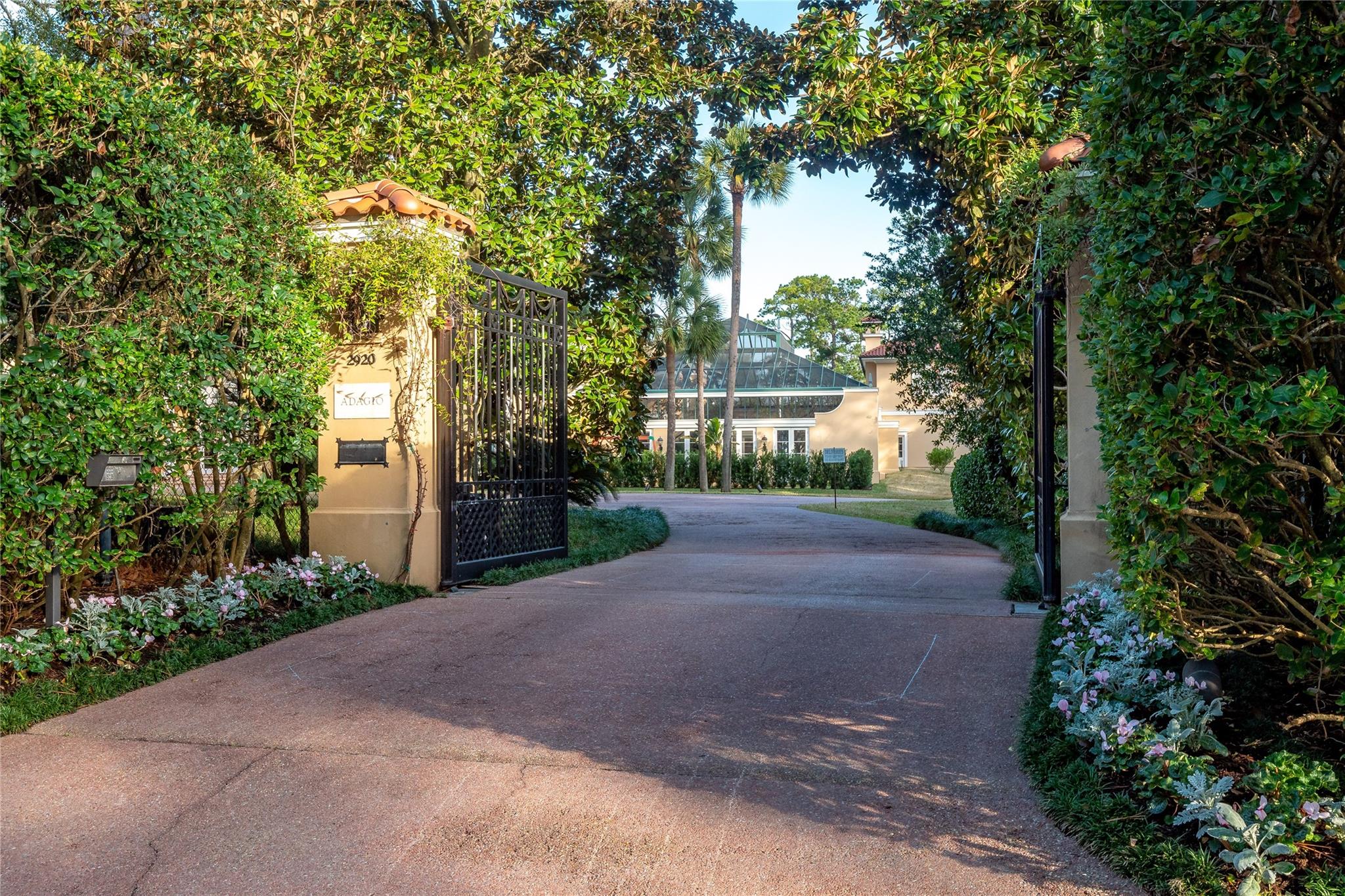 Adagio, Italian for "at a slow tempo," a luxurious oasis behind the gates of this magnificent address.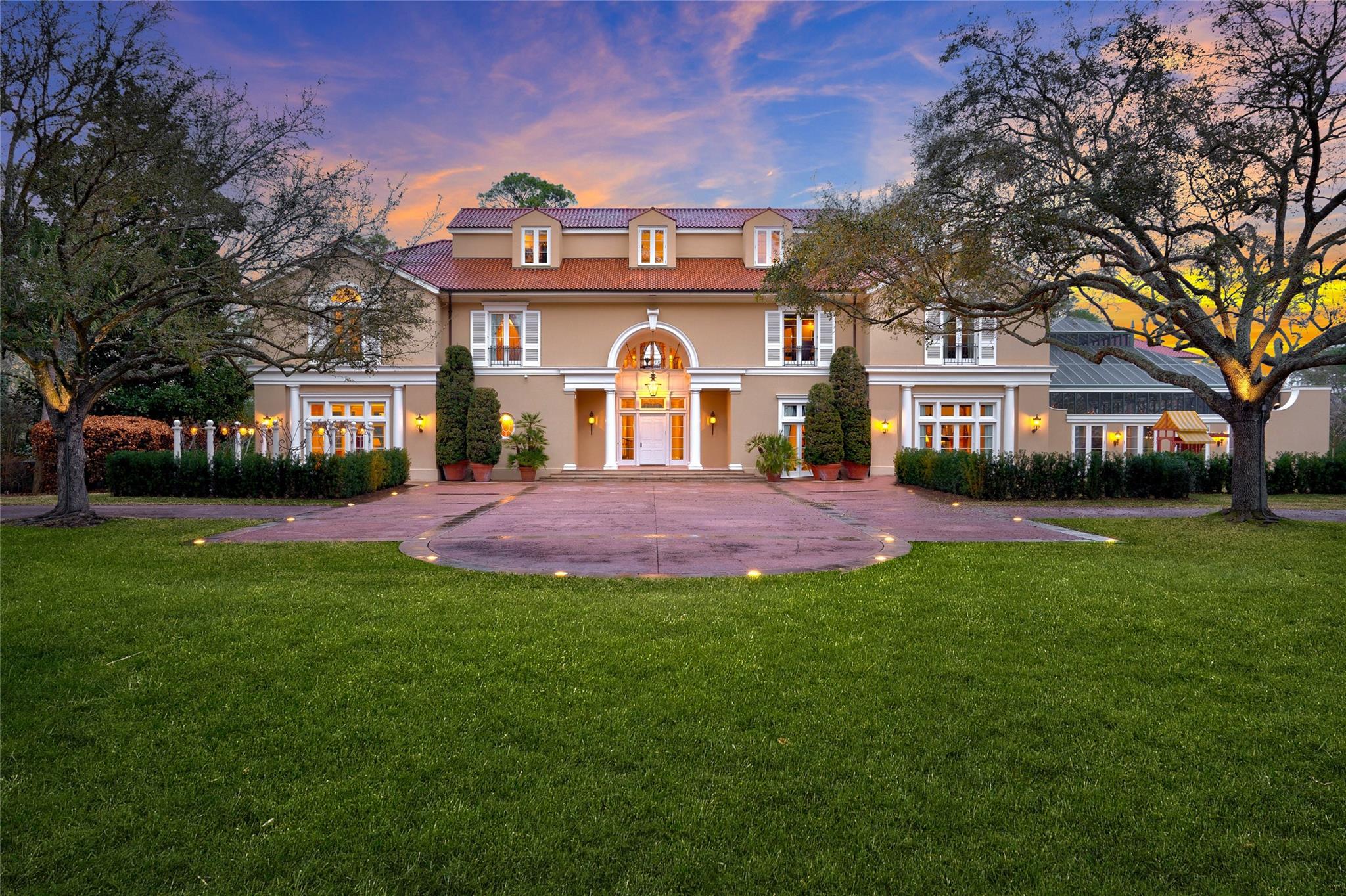 2920 Lazy Lane Boulevard is an exquisite estate situated in Homewoods of River Oaks; approximately 4.5 acres of land nestled betweeen two fine Houston Museums, surrounded by equally magnificent homes and backing to Buffalo Bayou in River Oaks.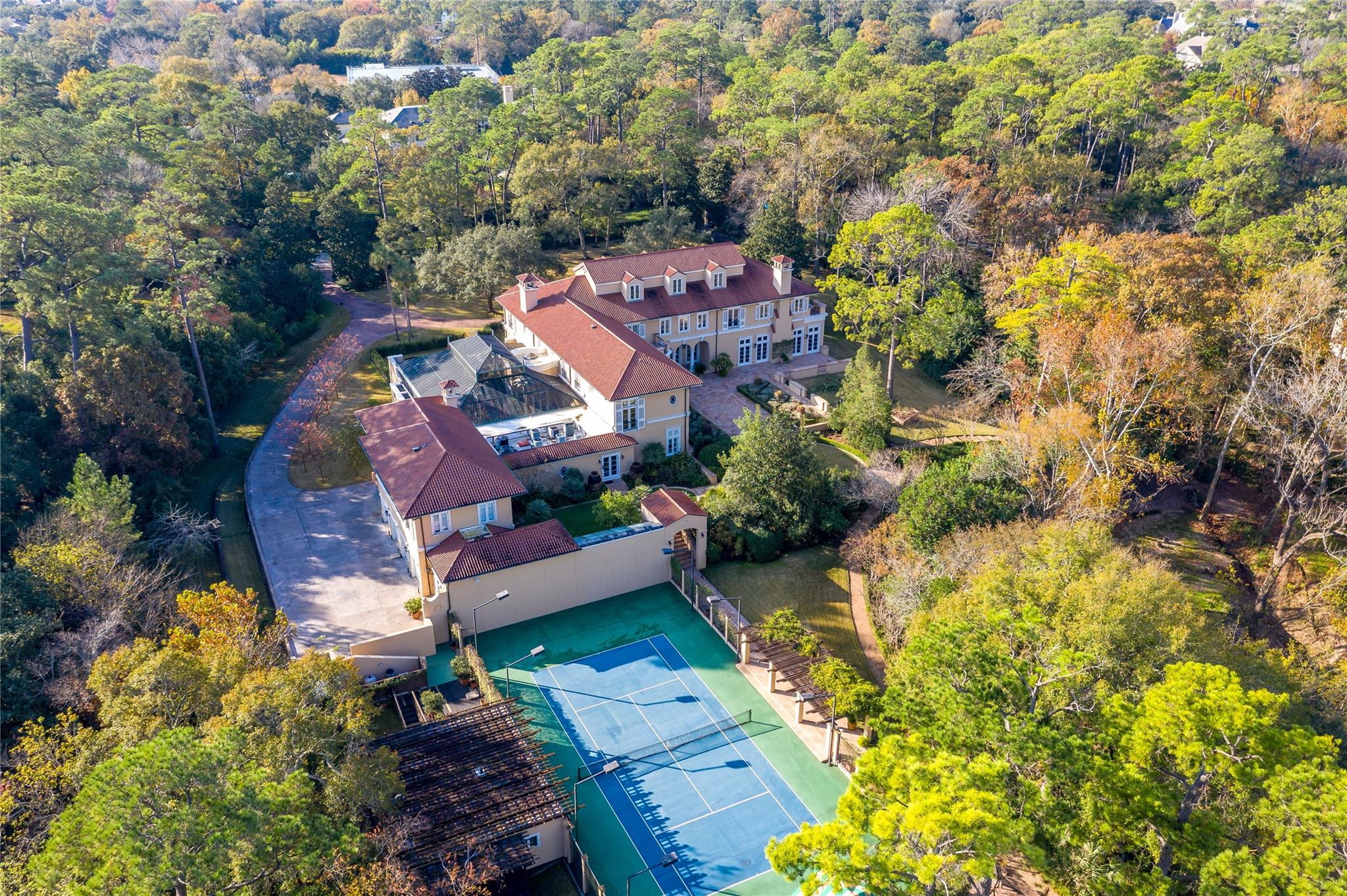 The desirable 4.5-acre property is tucked between Buffalo Bayou and Kirby Drive within a short distance from the exclusive River Oaks Country Club.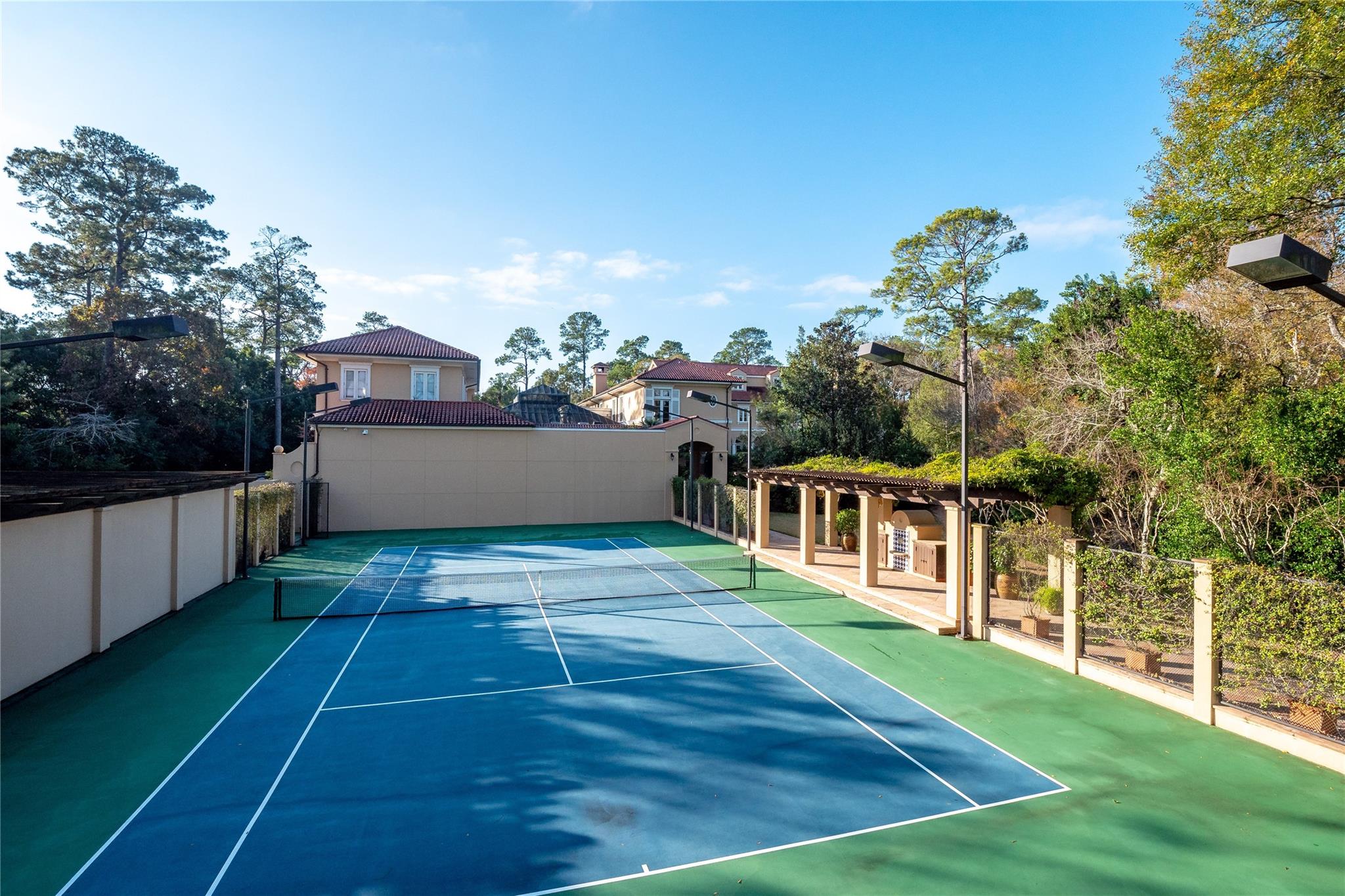 Views of the regulation sized tennis court from the custom Queens viewing balcony.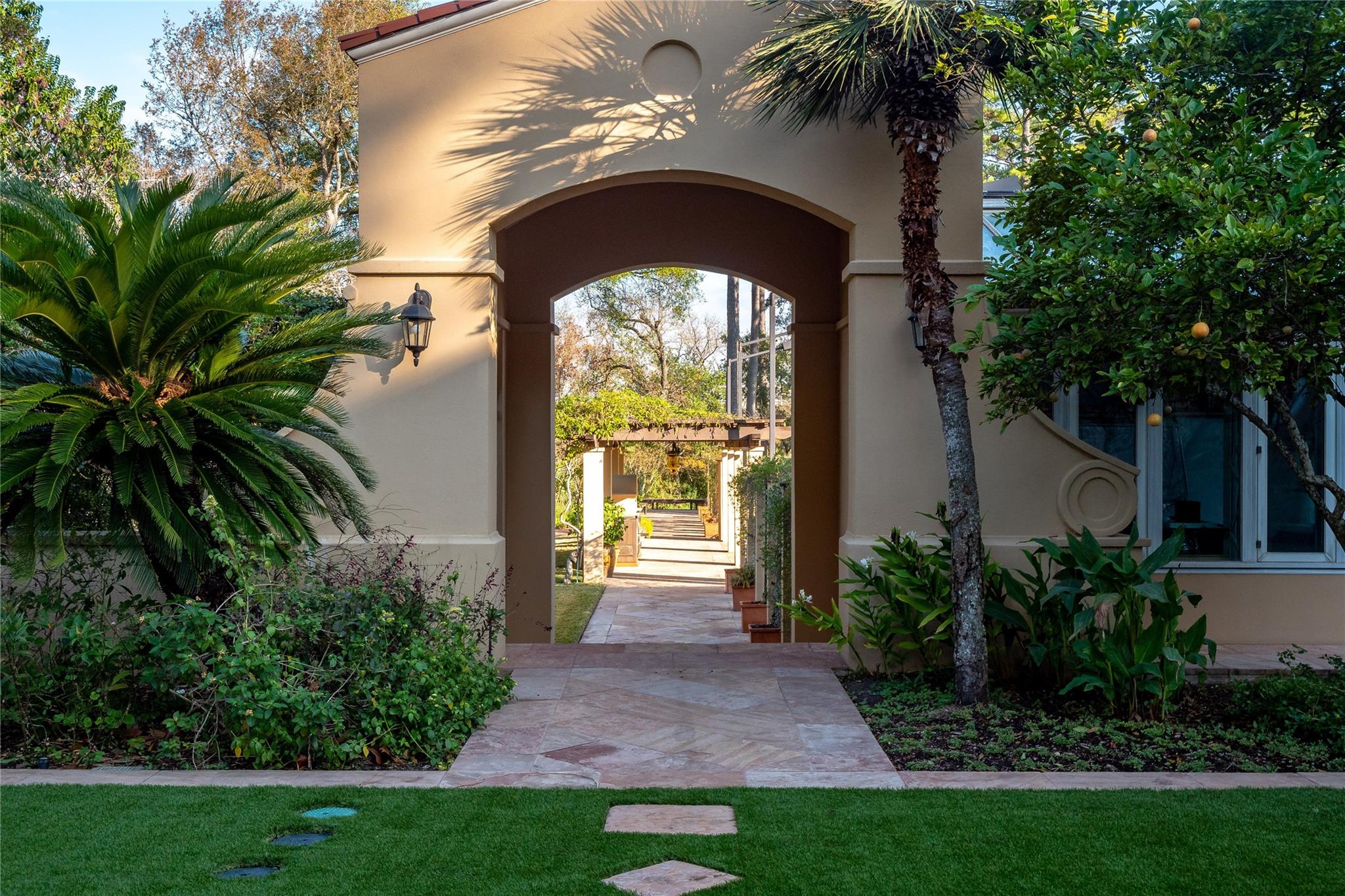 A splendid pathway to the gardens and regulation sized tennis court high above the meandering banks of Buffalo Bayou.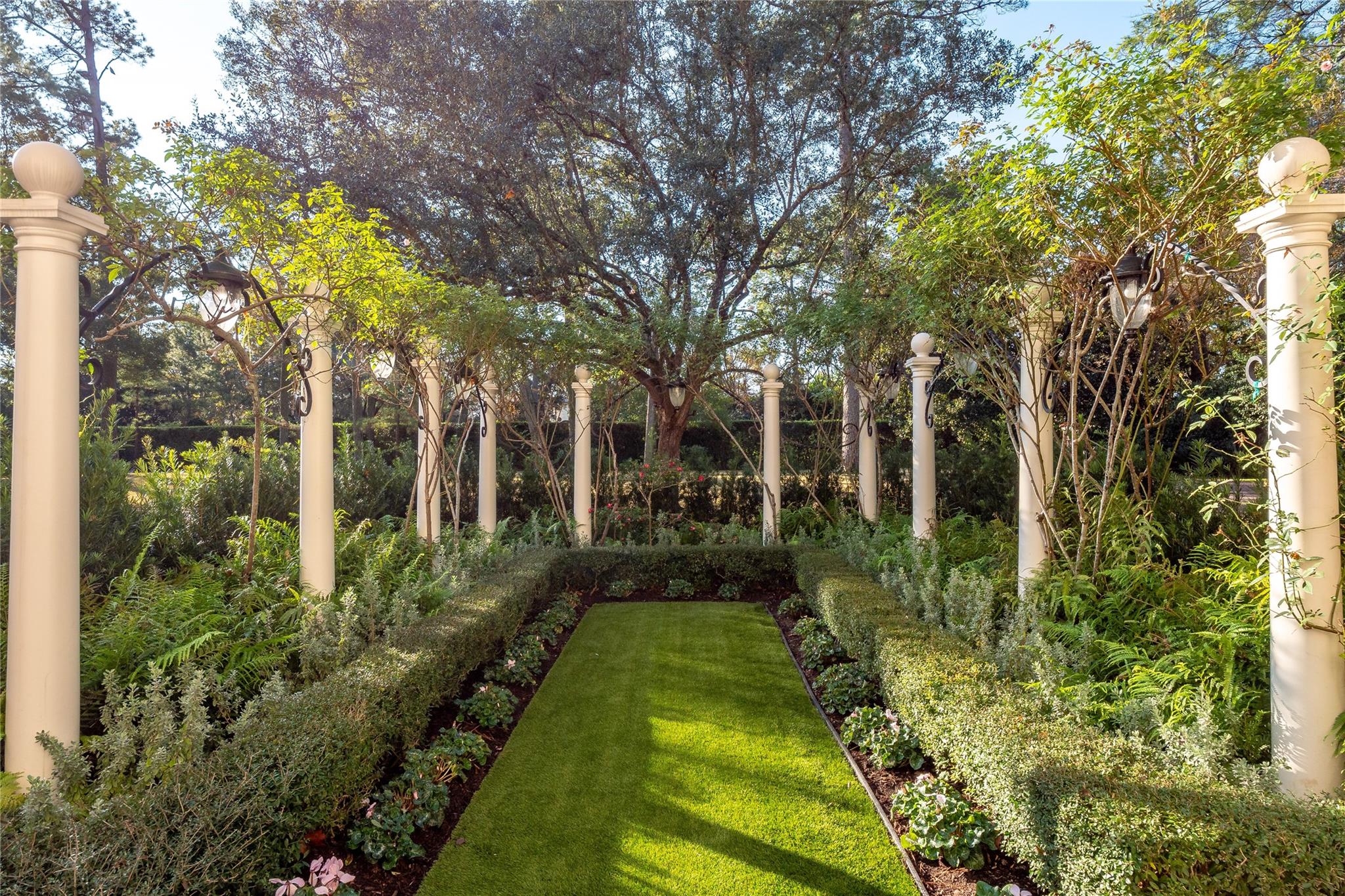 Lush, manicured gardens surround the villa creating a Tuscan-like ambiance.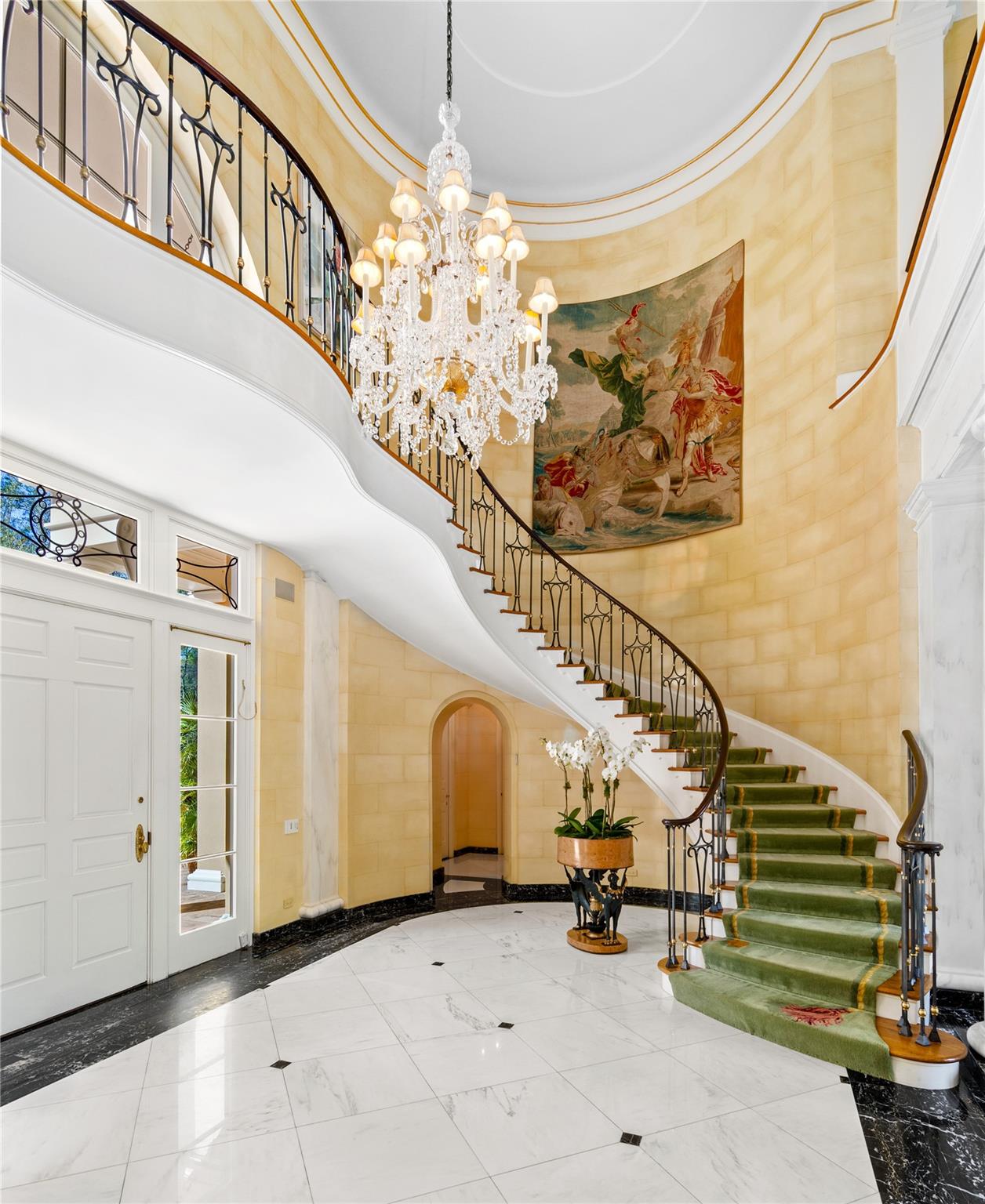 A sweeping staircase flanks the grand entry foyer with stunning views of manicured gardens.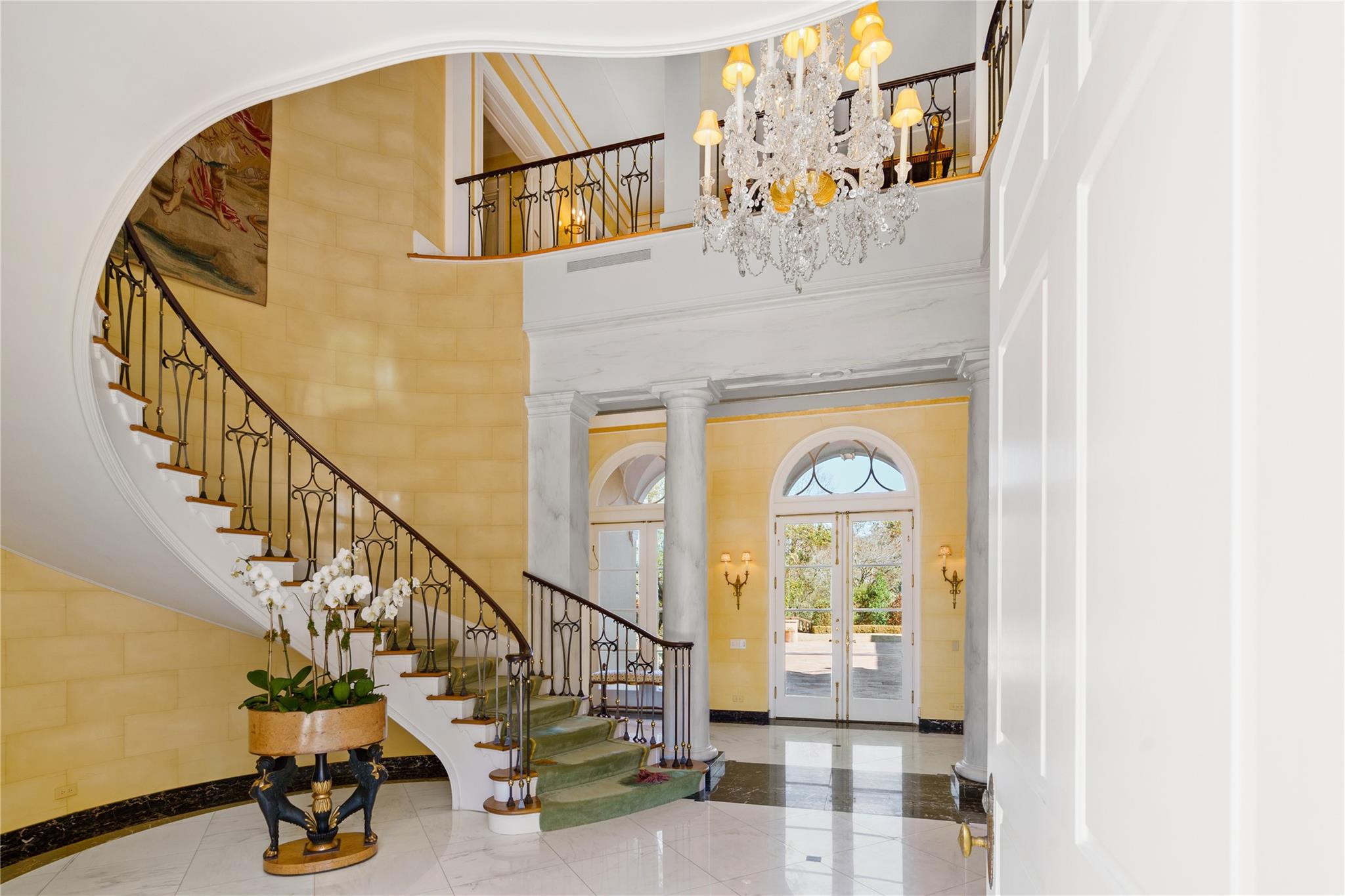 A grand welcoming foyer sets the lavish tone for the Italianate architectural surroundings.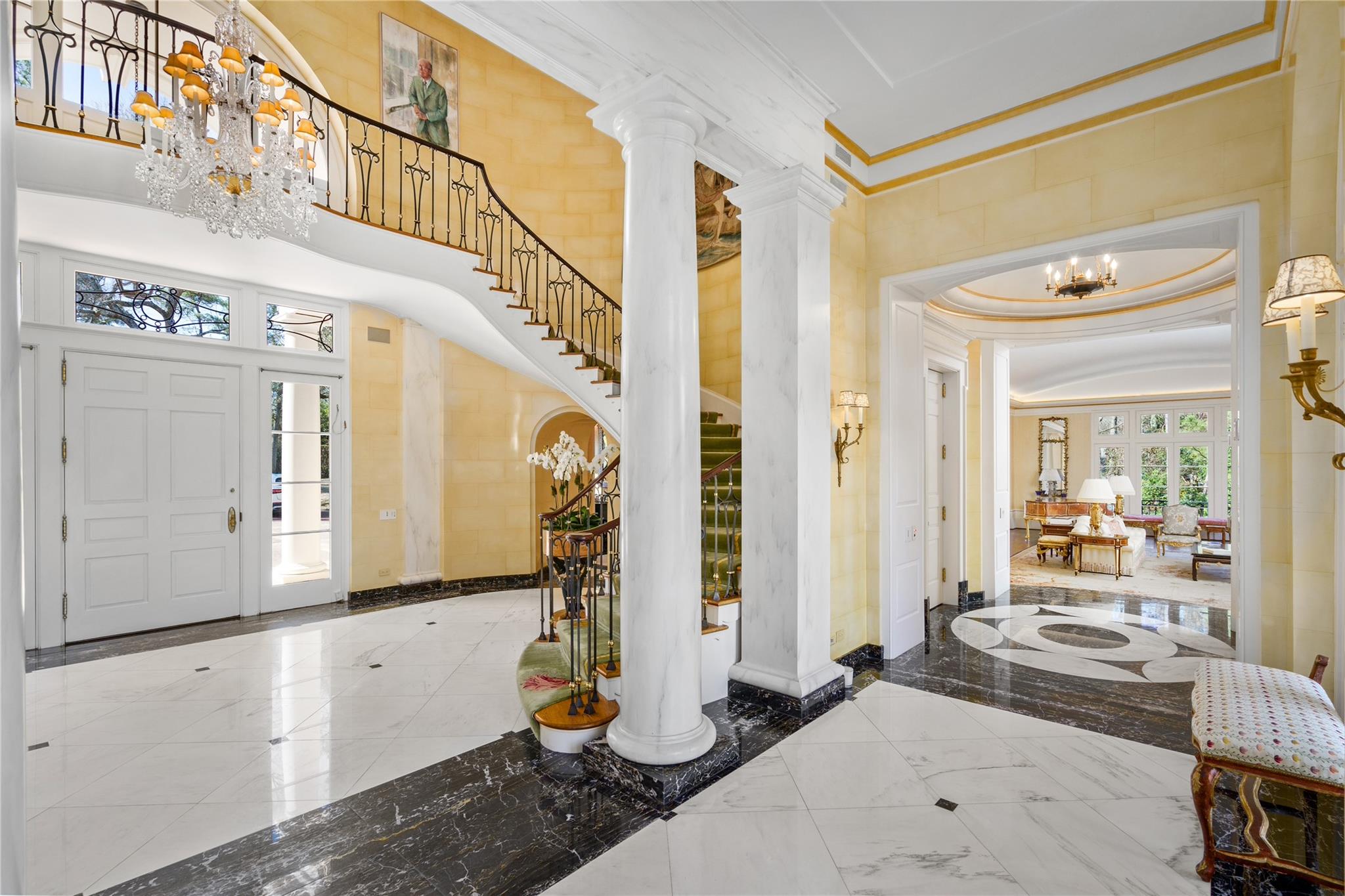 Columns and marble floors accentuate the entry hall that leads guests to all aspects of the property.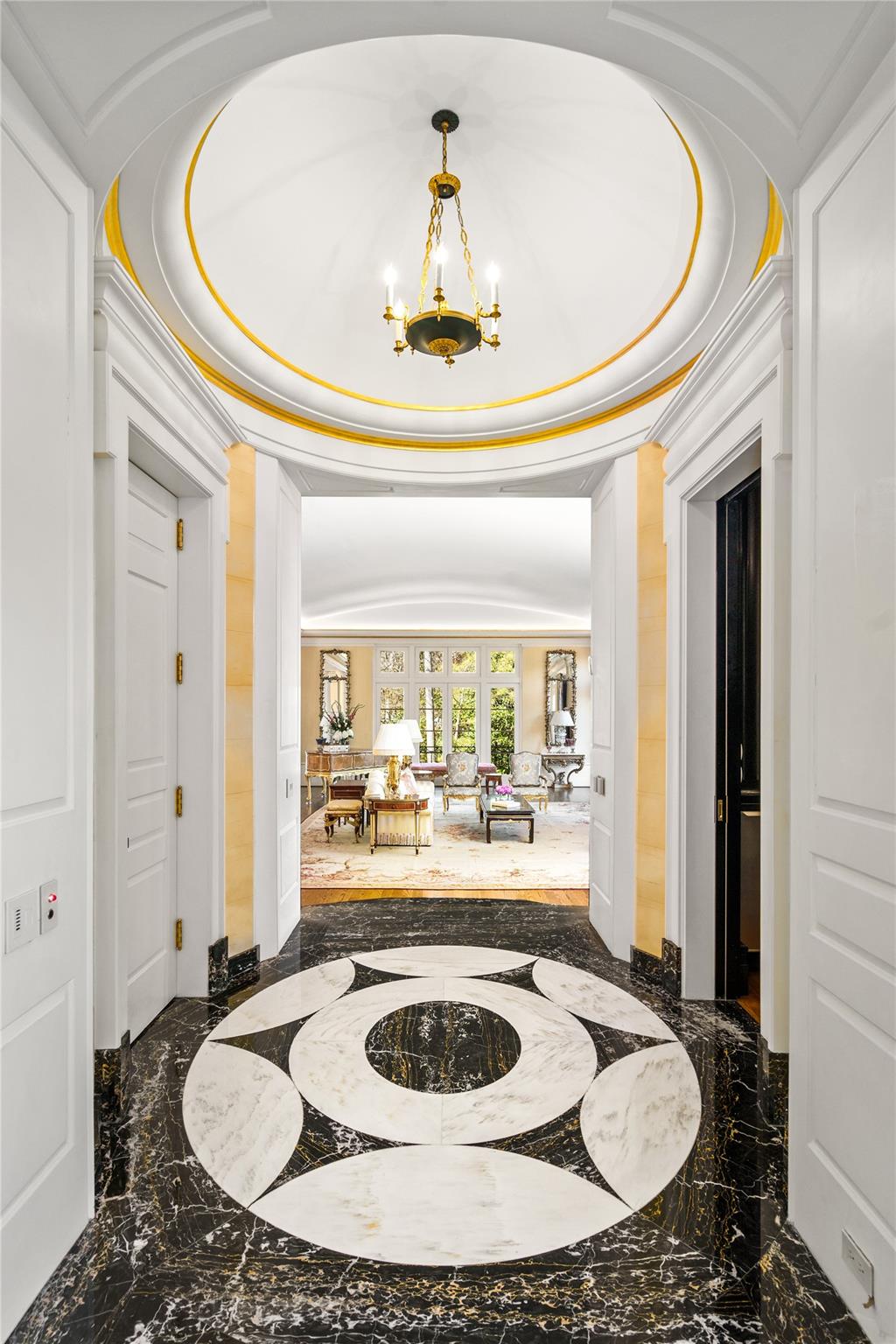 A high domed ceiling above beautifully designed marble flooring leads the stunning multi-use formal living room/ballroom for entertaining or relaxing.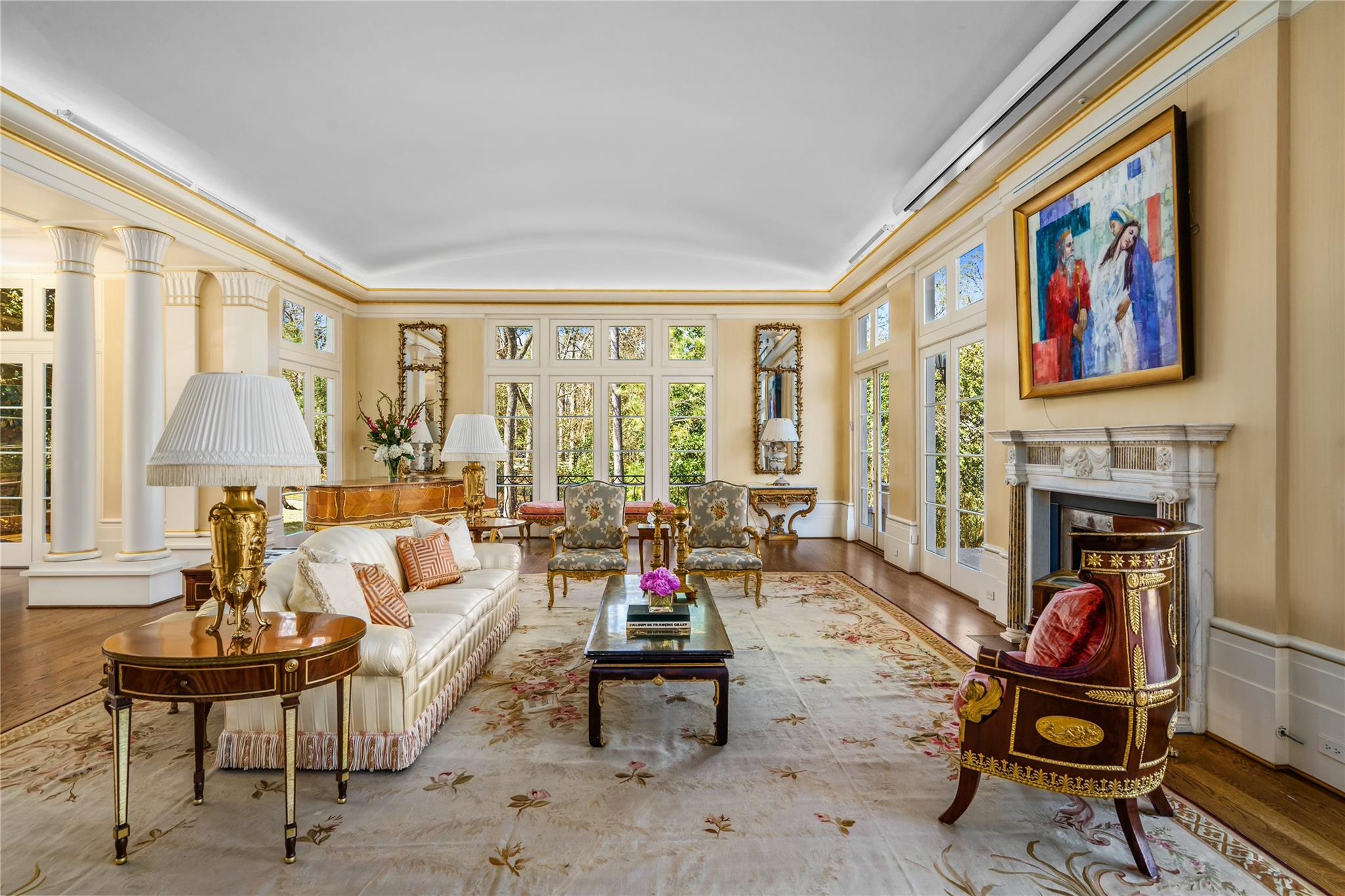 The formal living room/ballroom has Venetian-plastered walls interspersed with columns and pilasters with stylized Egyptian-cartouche details and gilt edging.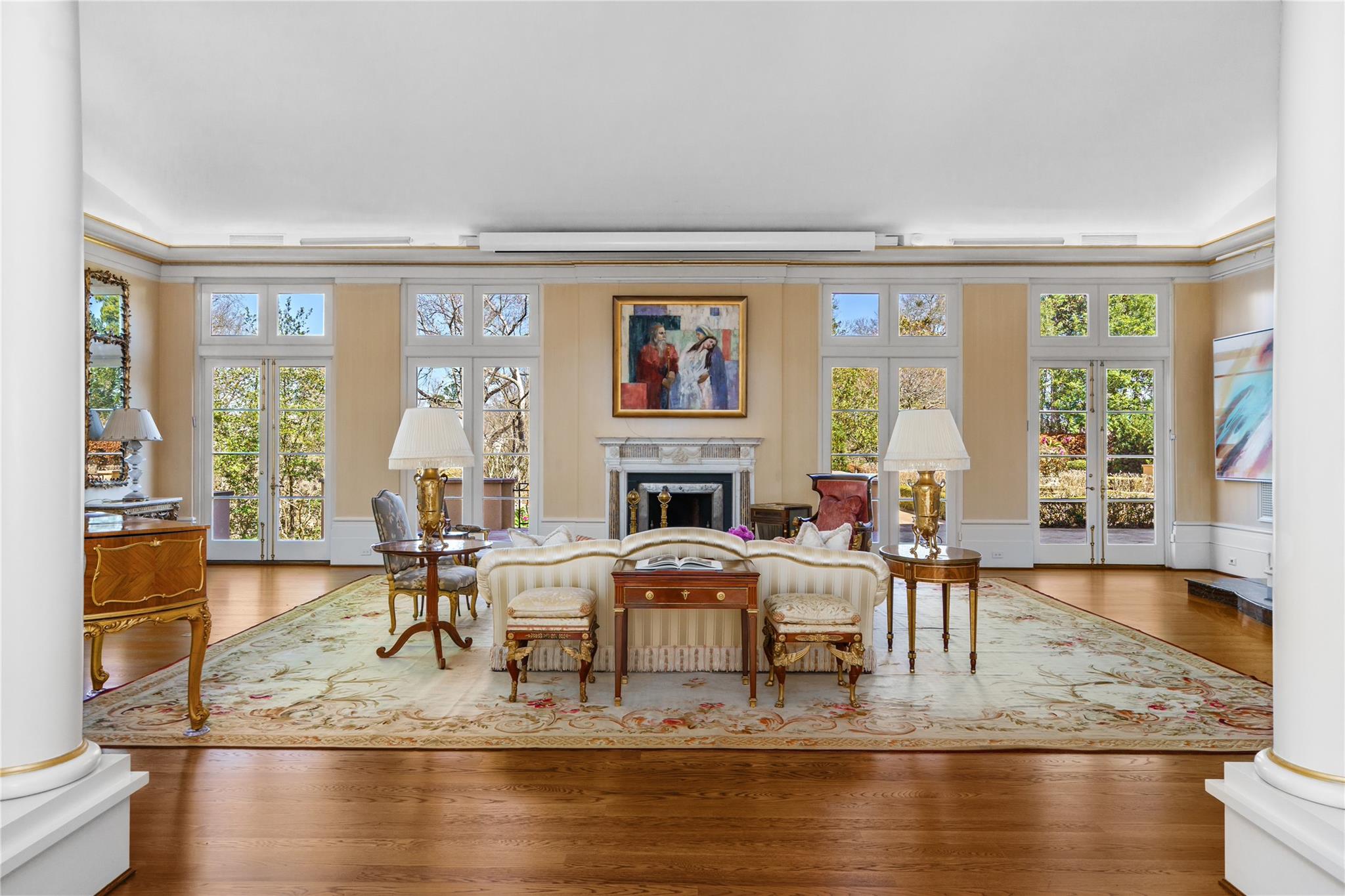 A white marble mantelpiece with Greco Roman figures centers the living area with large, terraced gardens beyond.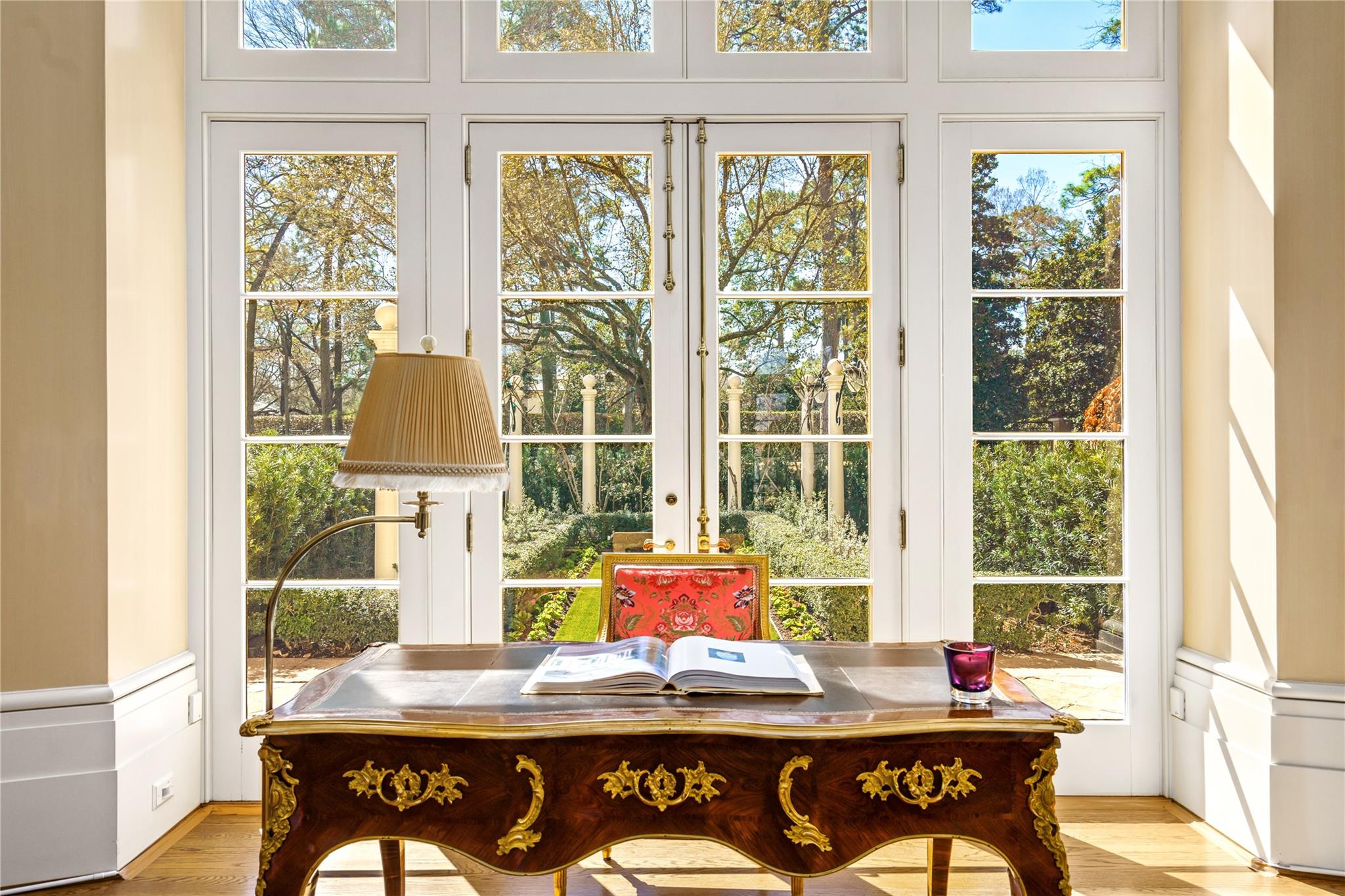 Light-filled French doors lead to a peaceful meditation garden.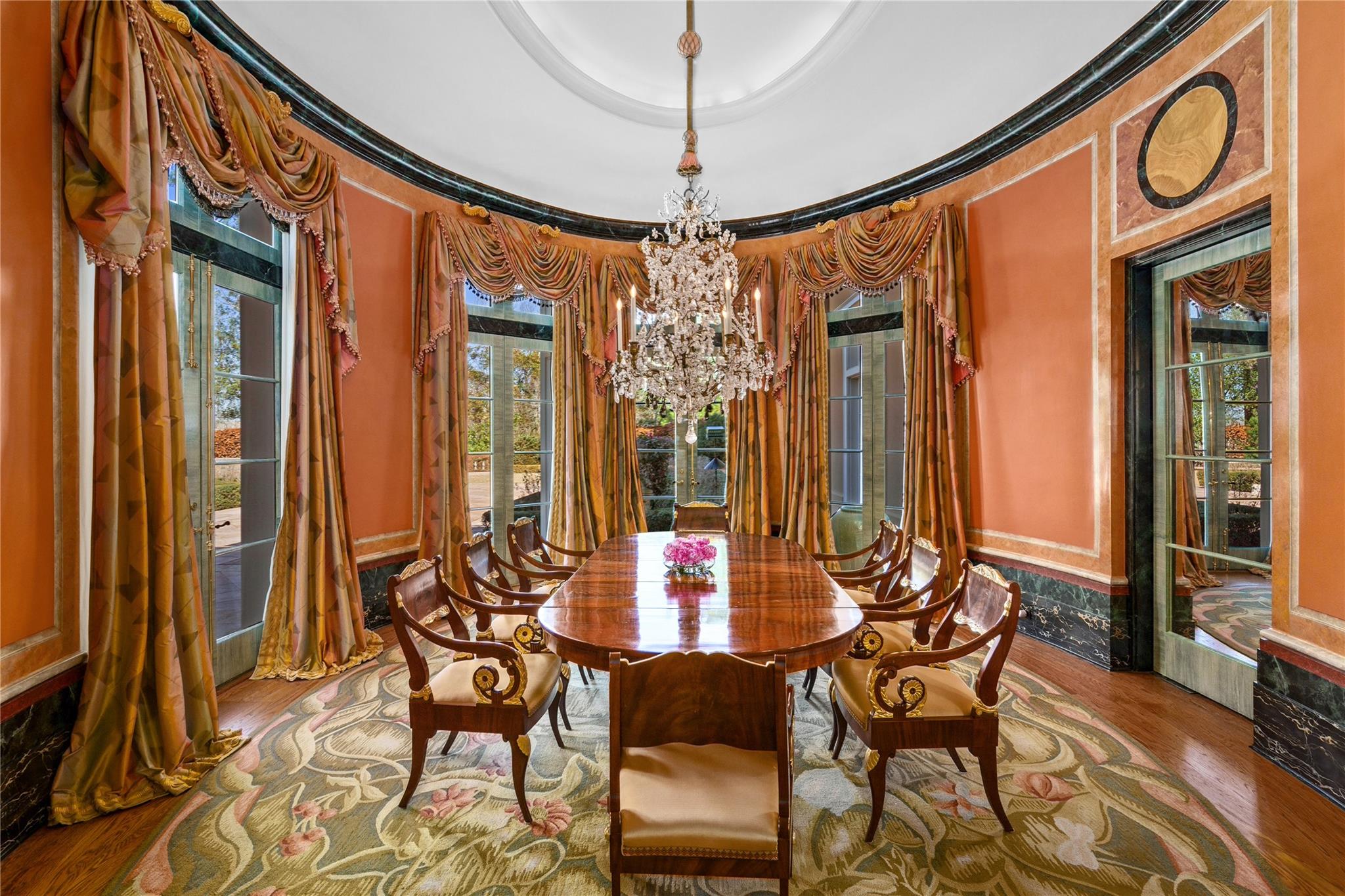 A regal oval formal dining room with French doors leads onto the grand terraces and out to Buffalo Bayou.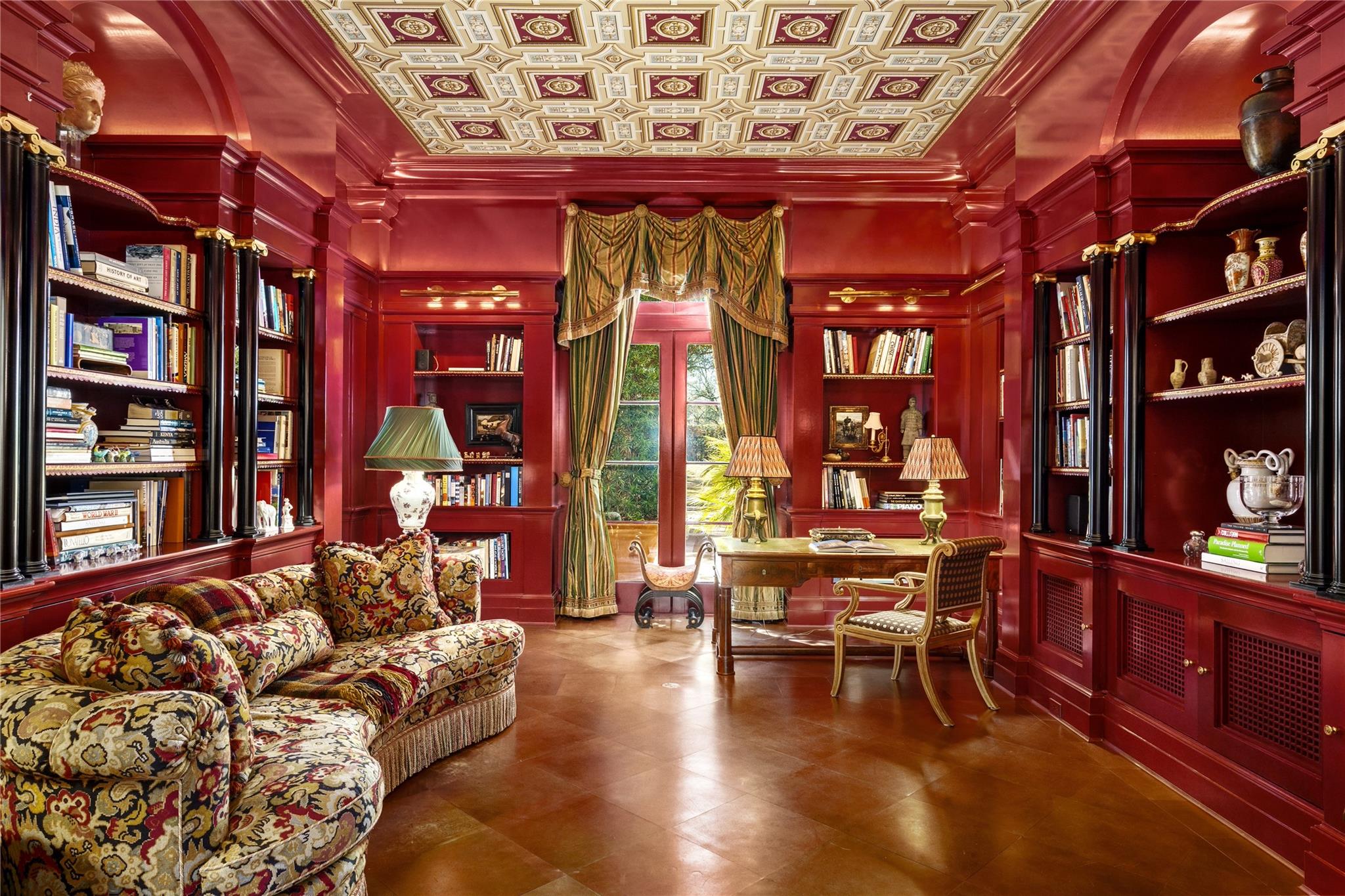 A lavish, burgundy lacquered and paneled library is accentuated by exquisite leather-tiled flooring.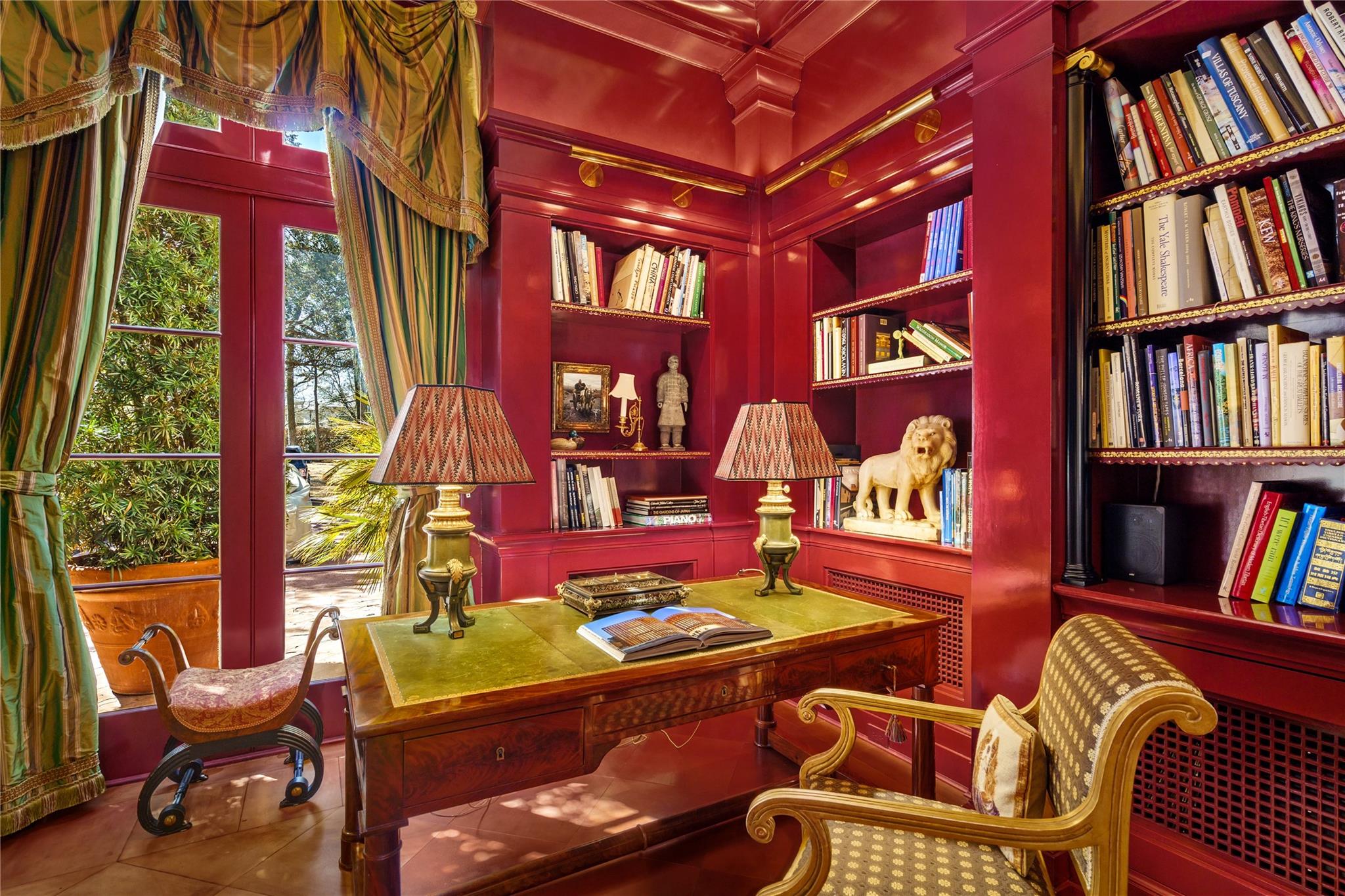 Details of the burgundy lacquered and paneled library with garden views.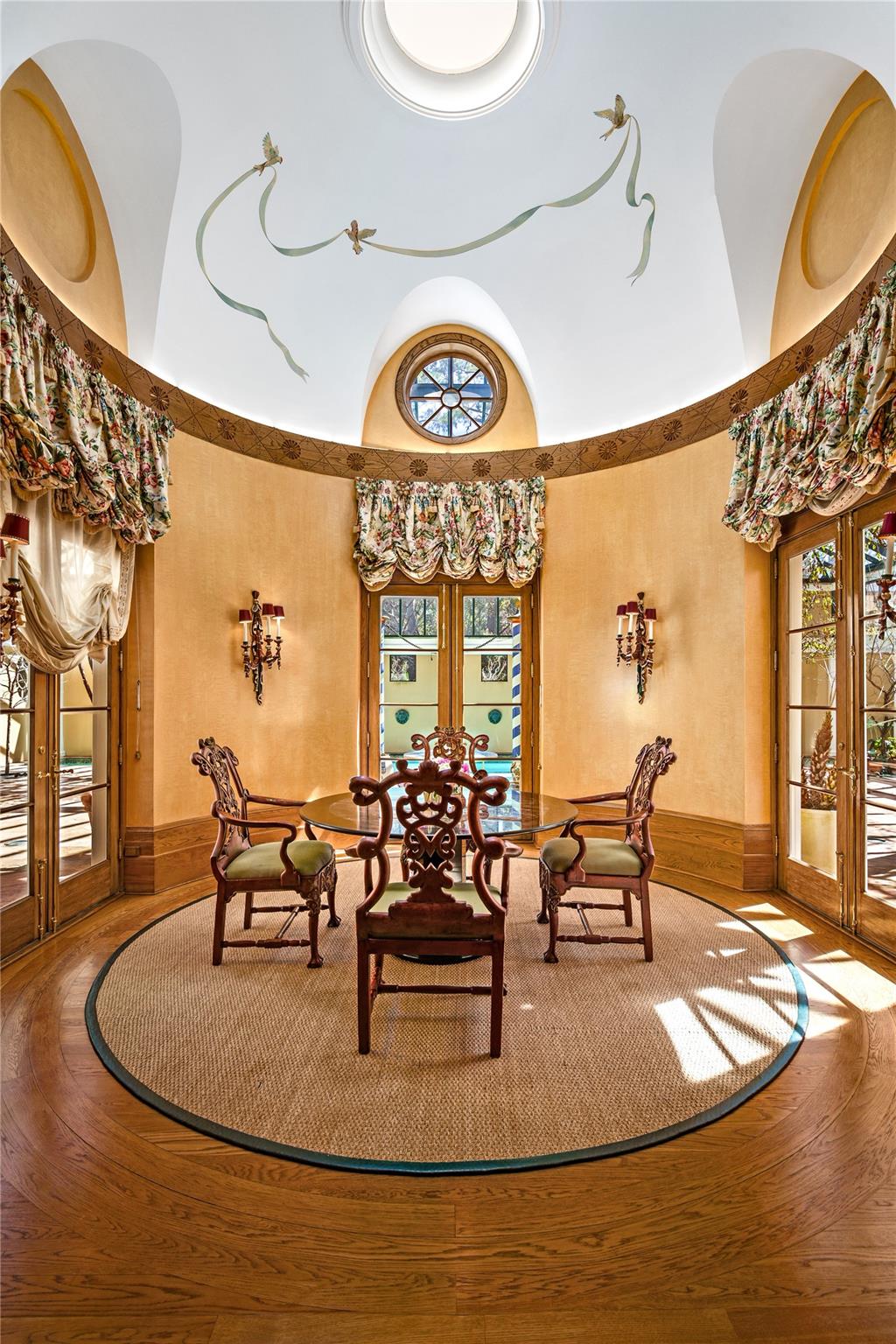 A charming Breakfast room with domed ceiling and pool access.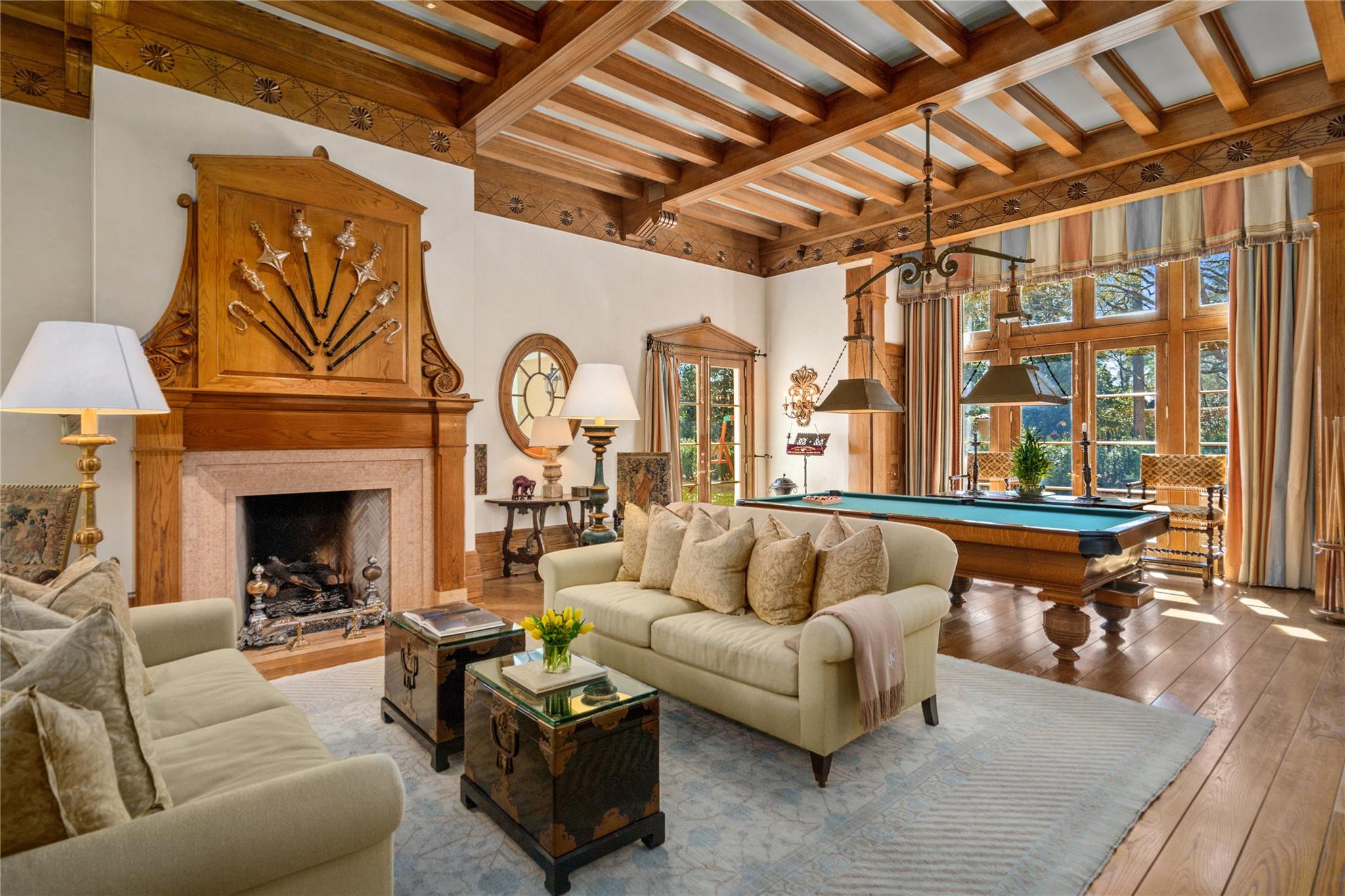 A more casual ambience can be found in family room with exceptional beamed ceilings.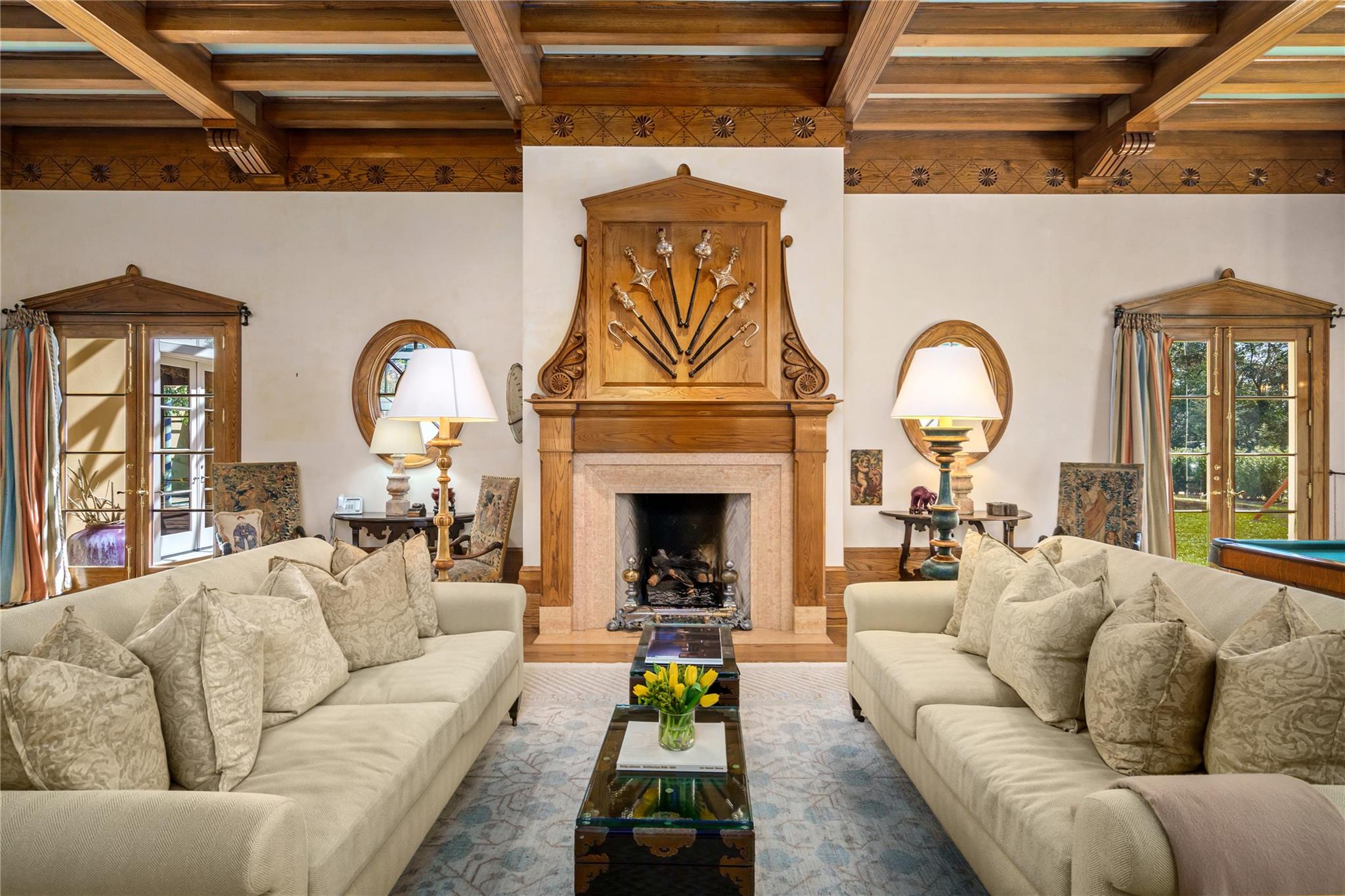 A custom fireplace is decorated with ceremonial maces accentuating the beautiful custom millwork.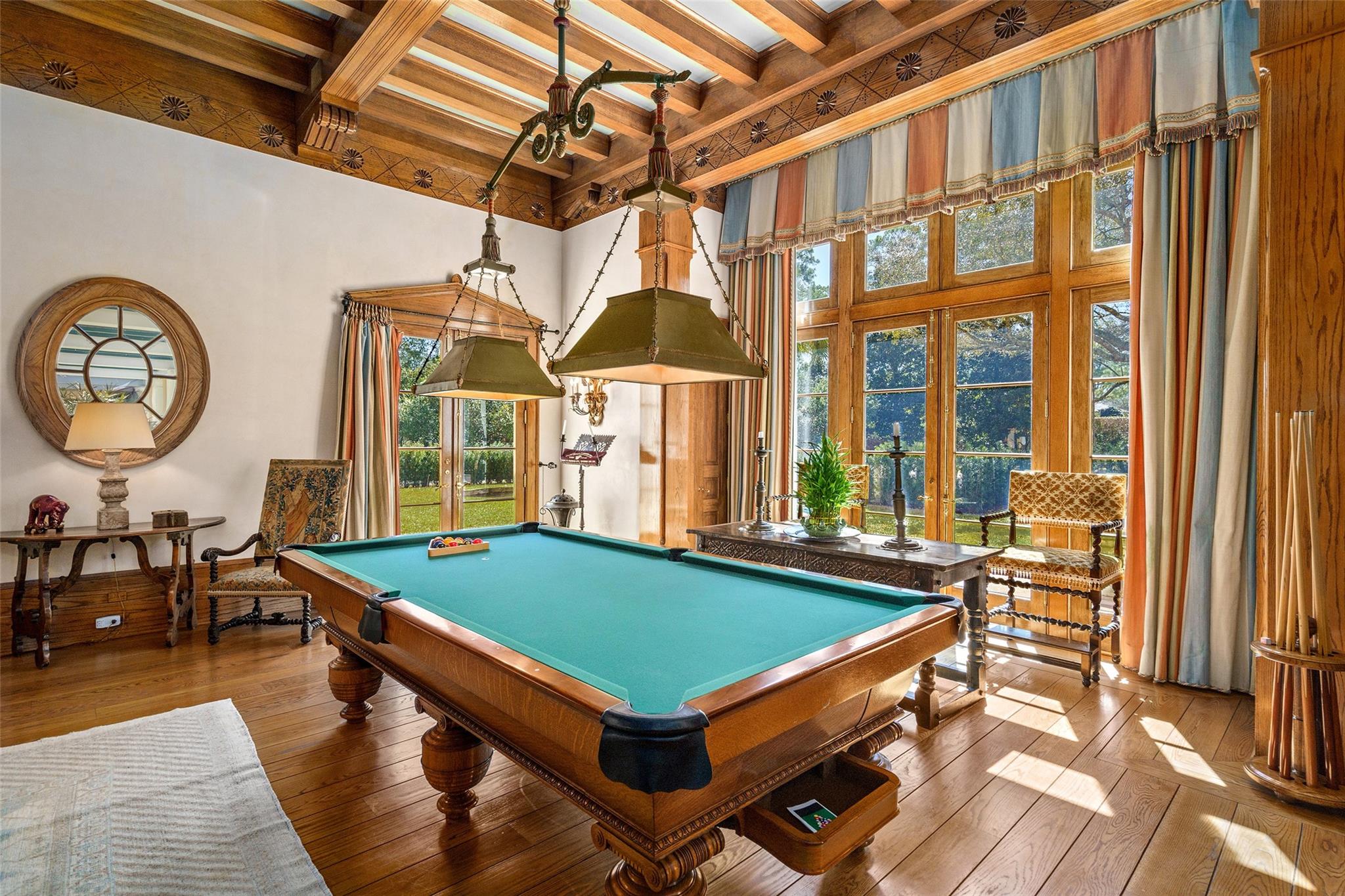 Floor to ceiling windows fill the space with light in the gaming area that opens to a yard for outdoor activities.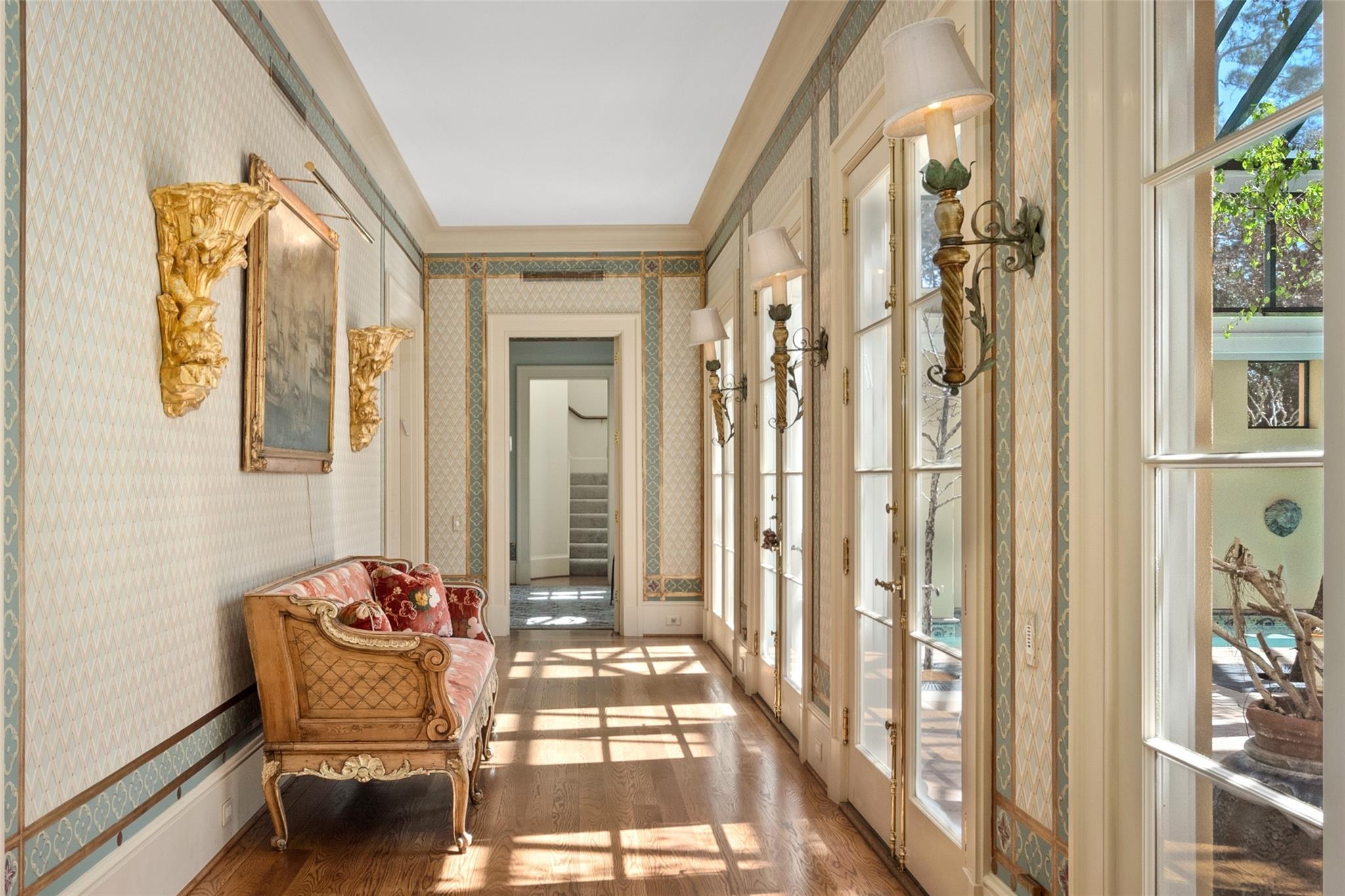 French doors line the corridor leading to the kitchen and guest suites on one side and one of a kind two-storied pool atrium to the other.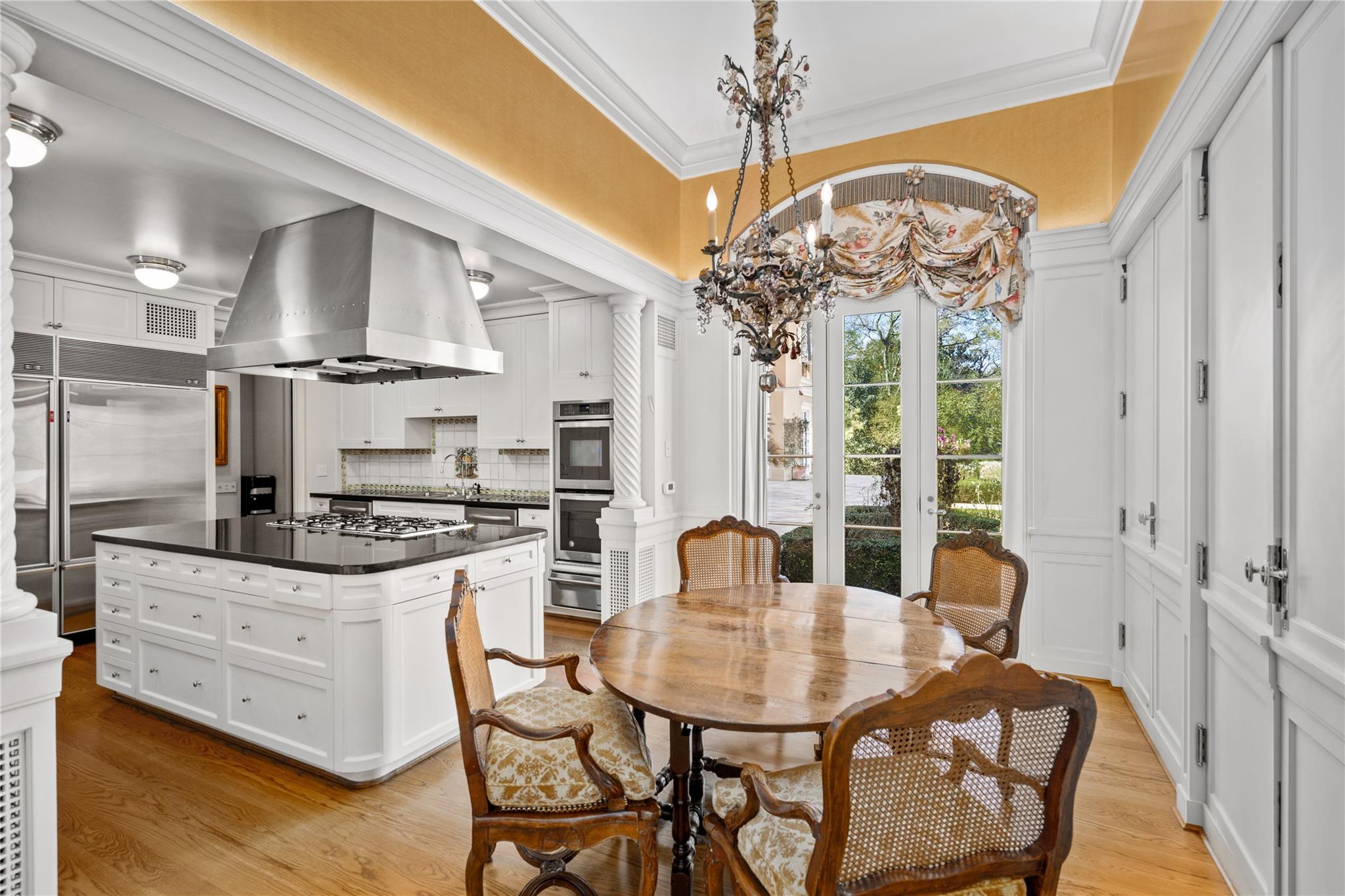 A chefs kitchen with breakfast area is easily accessible from all areas of the estate for efficient entertaining.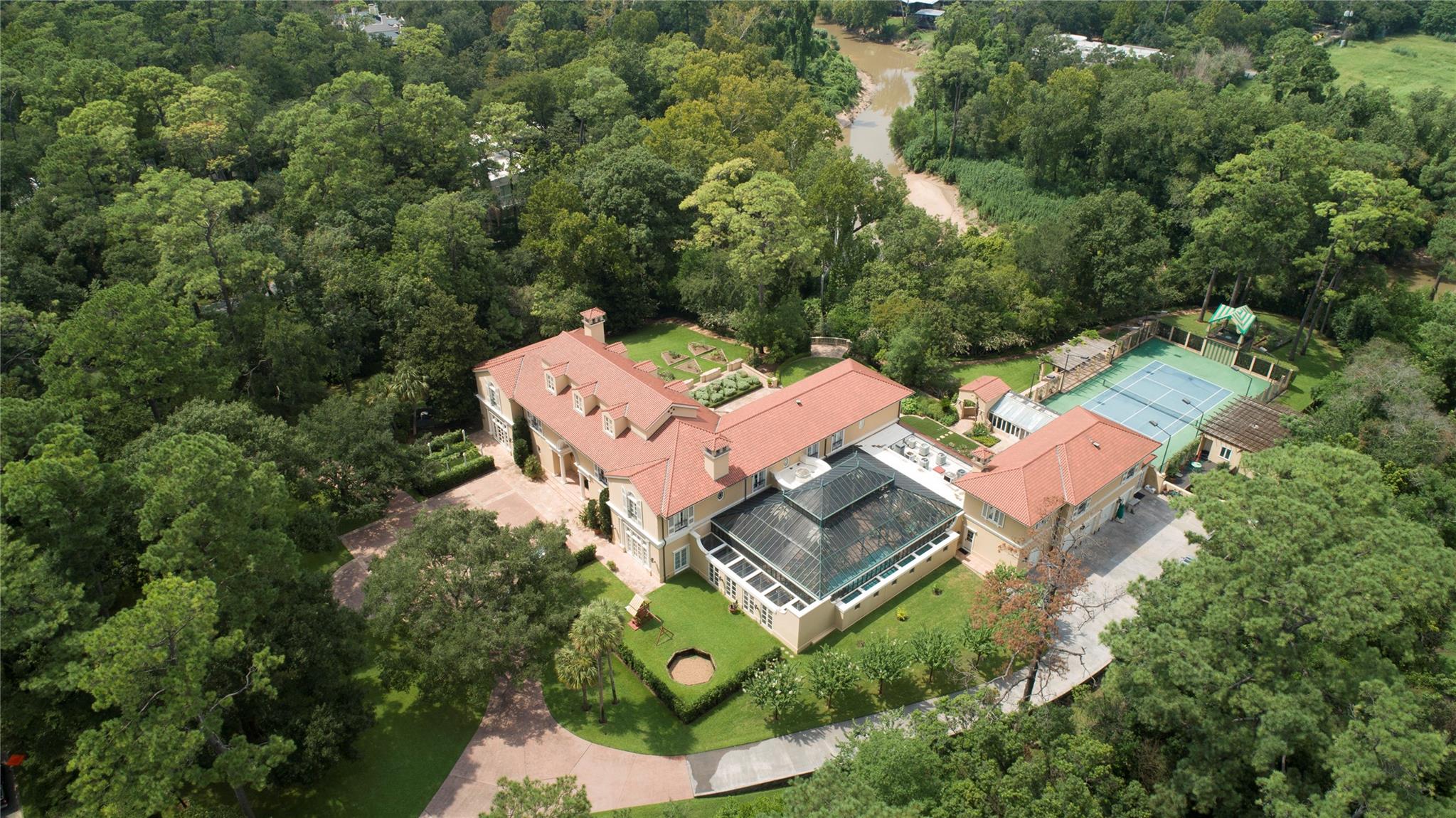 Elegant formal and informal entertaining spaces both inside and out, a regulation size tennis court and two-story garden atrium with pool and fountains create the perfect River Oaks estate.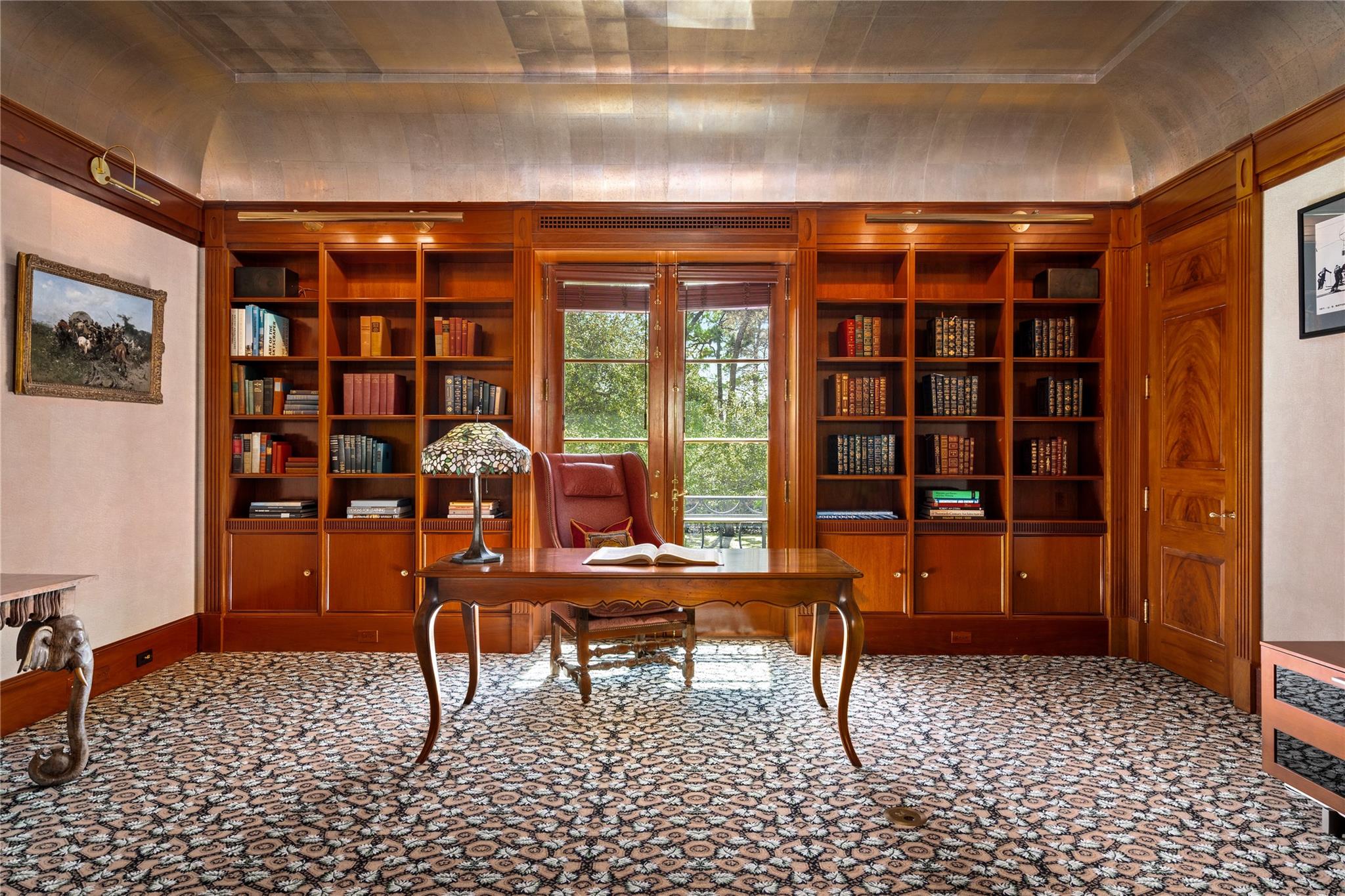 A rich, wood grained second story study under a stunning curved ceiling provides views of the matured oak trees lining Laze Lane Boulevard.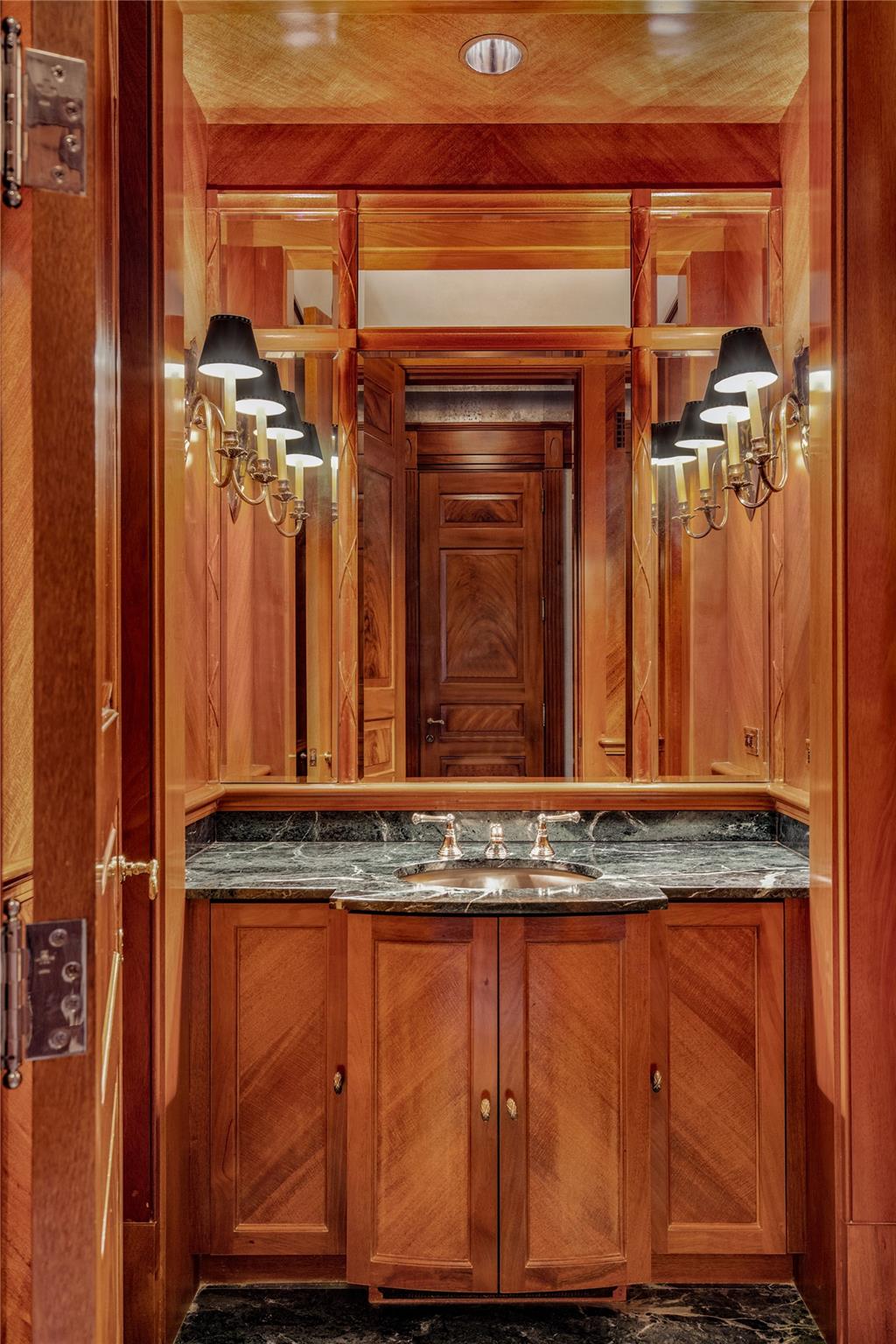 Custom millwork can be found throughout the estate, including this guest bathroom.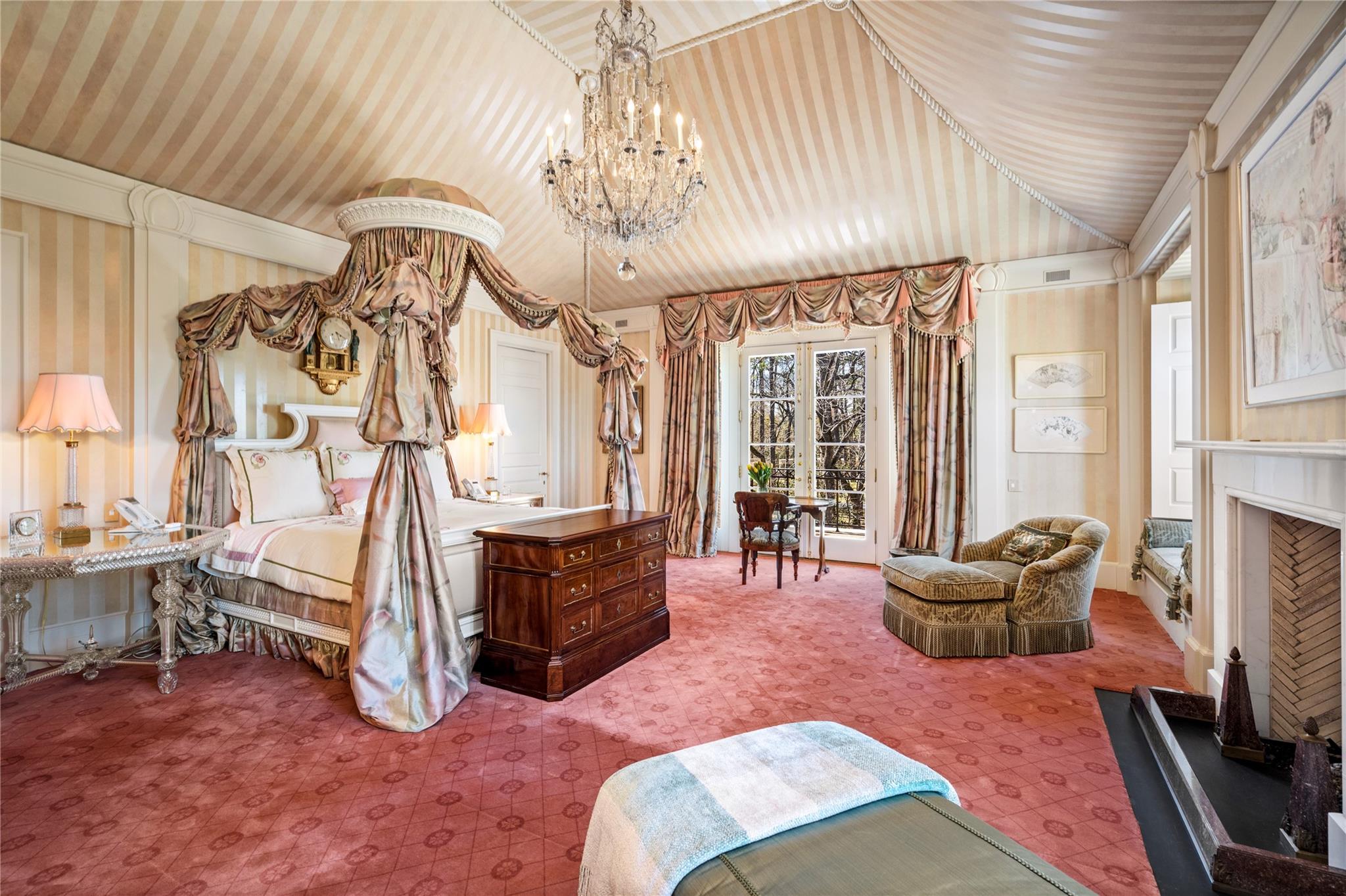 No details left out in the primary suite, from floor to ceiling, elegantly styled interior finishes create a truly customized living experience.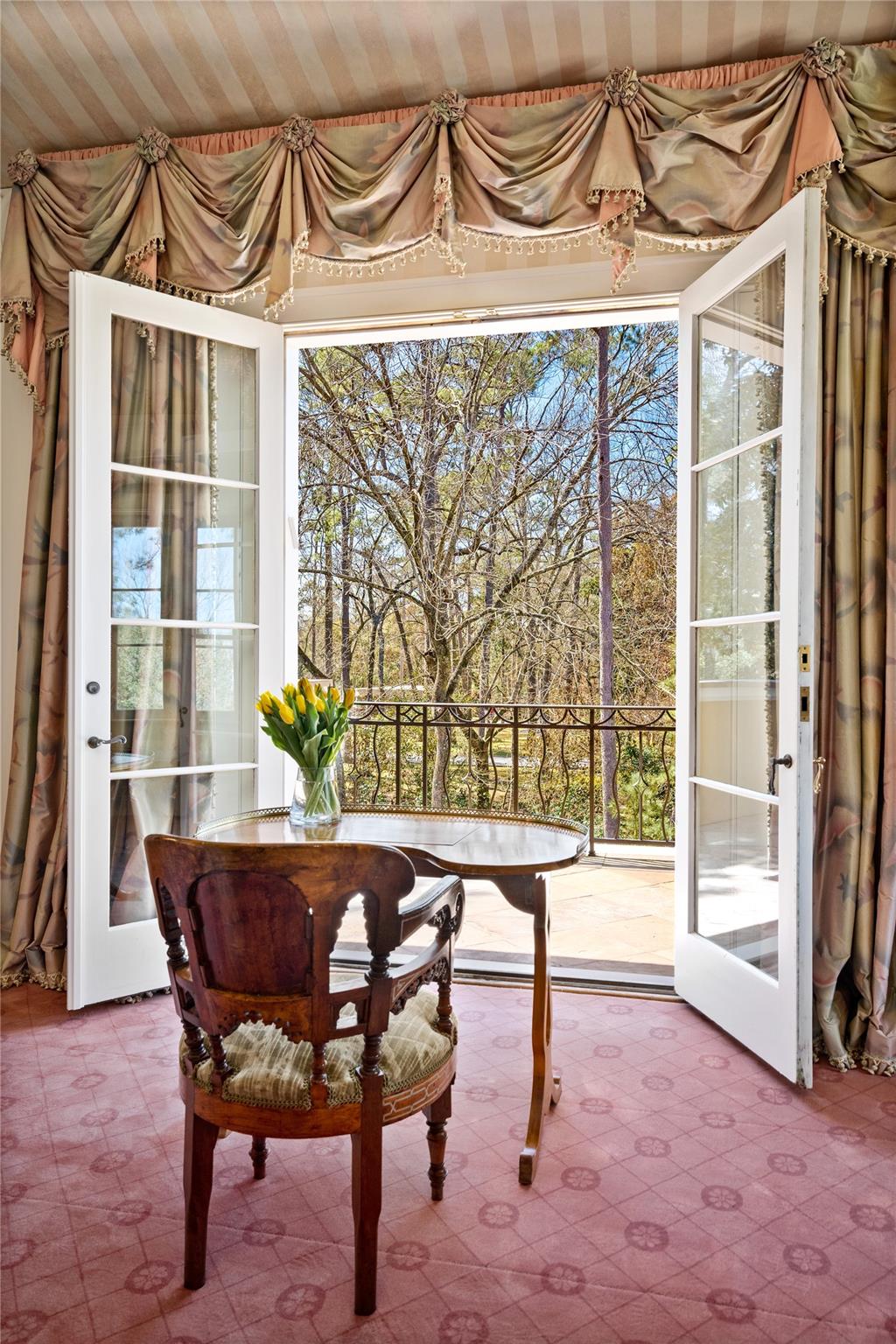 The sitting area of the second-floor primary bedroom overlooks the entire grounds of the estate.
The primary bathroom suite with a domed ceiling and marble soaking tub is accentuated by elaborate plasterwork eloquently designed to resemble pleated drapery.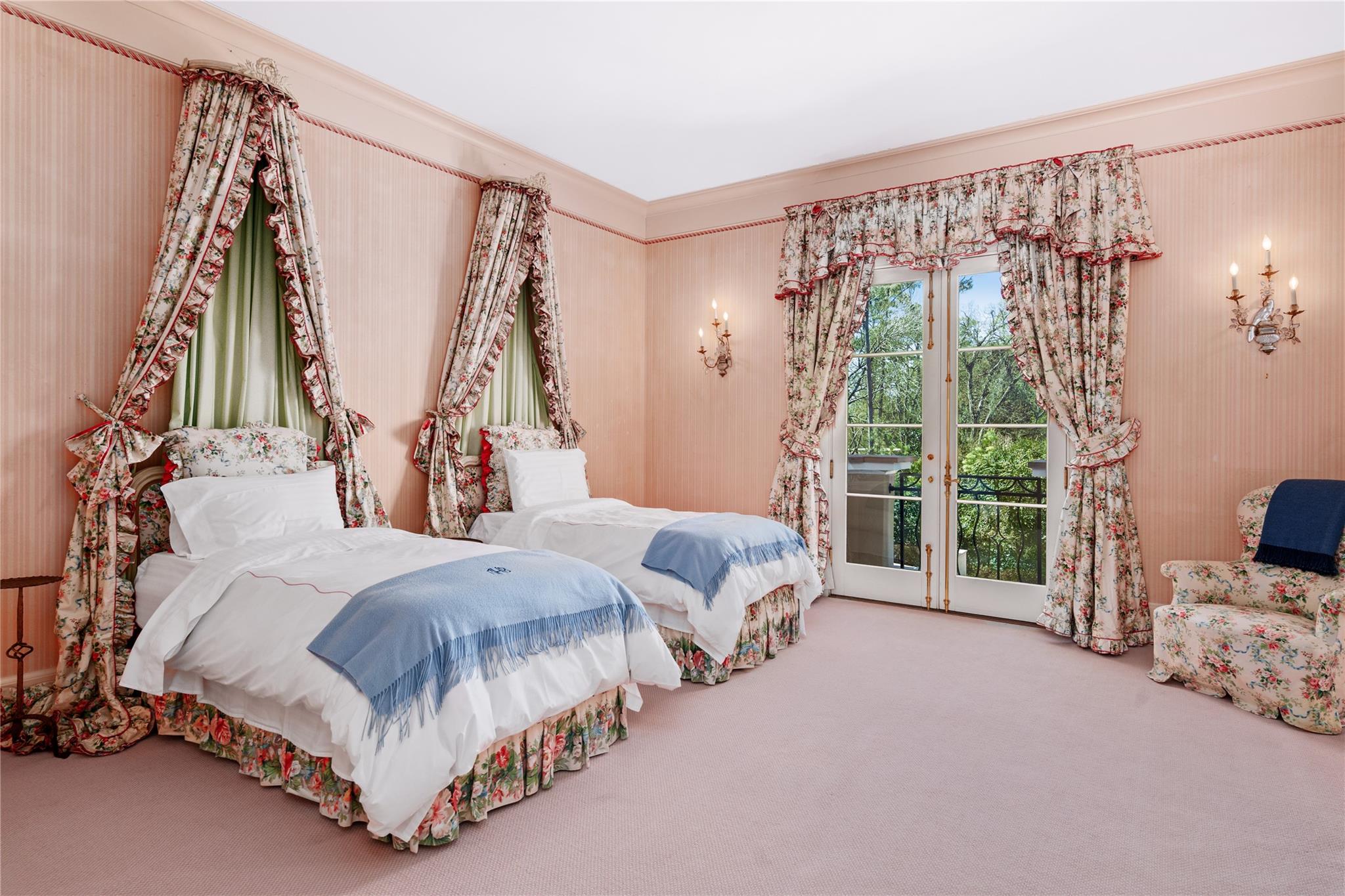 Beautifully styled private guest suites overlook the terrace gardens of the estate.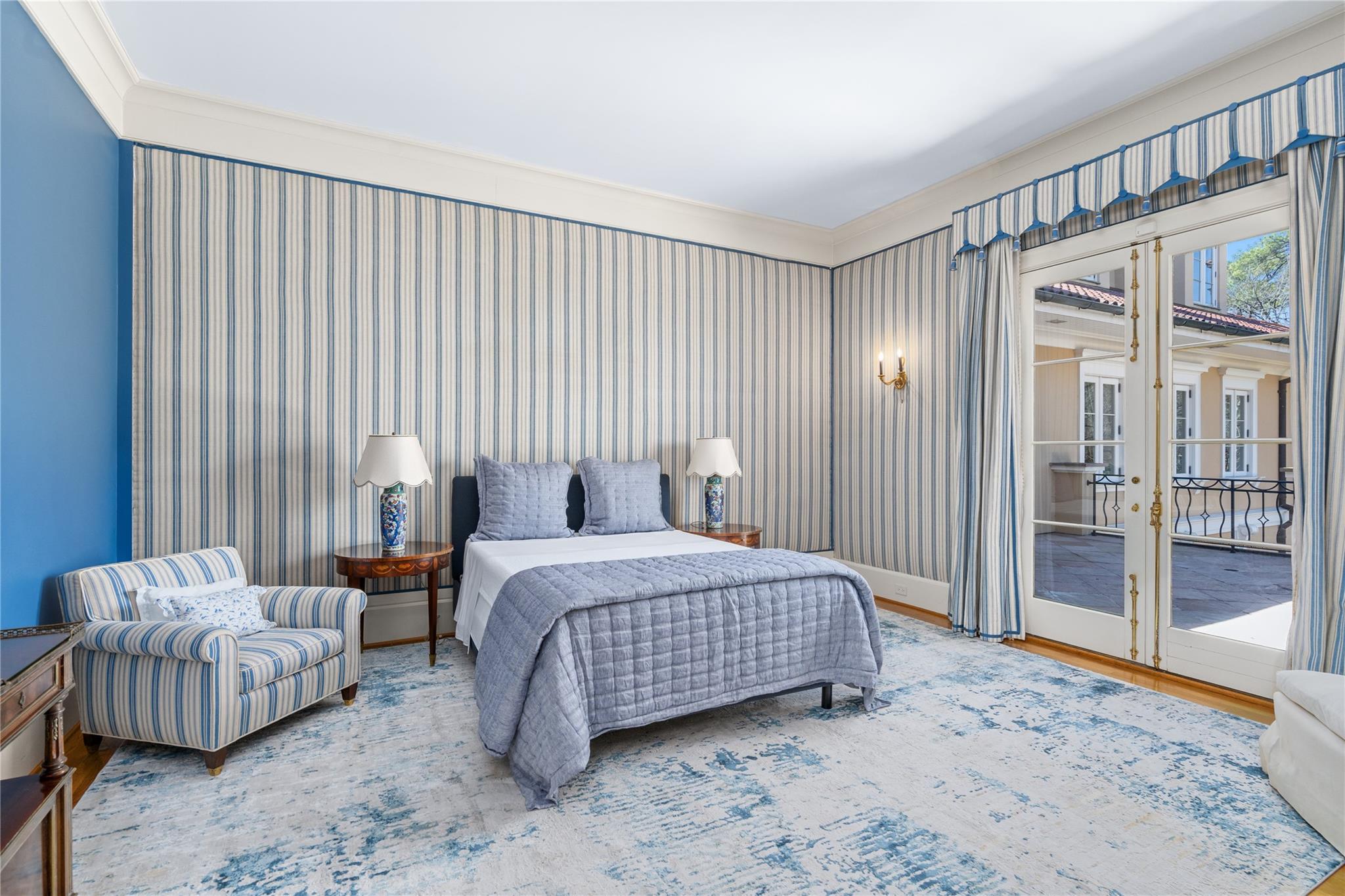 Private guest suites enjoy a second-floor terrace with views of Buffalo Bayou.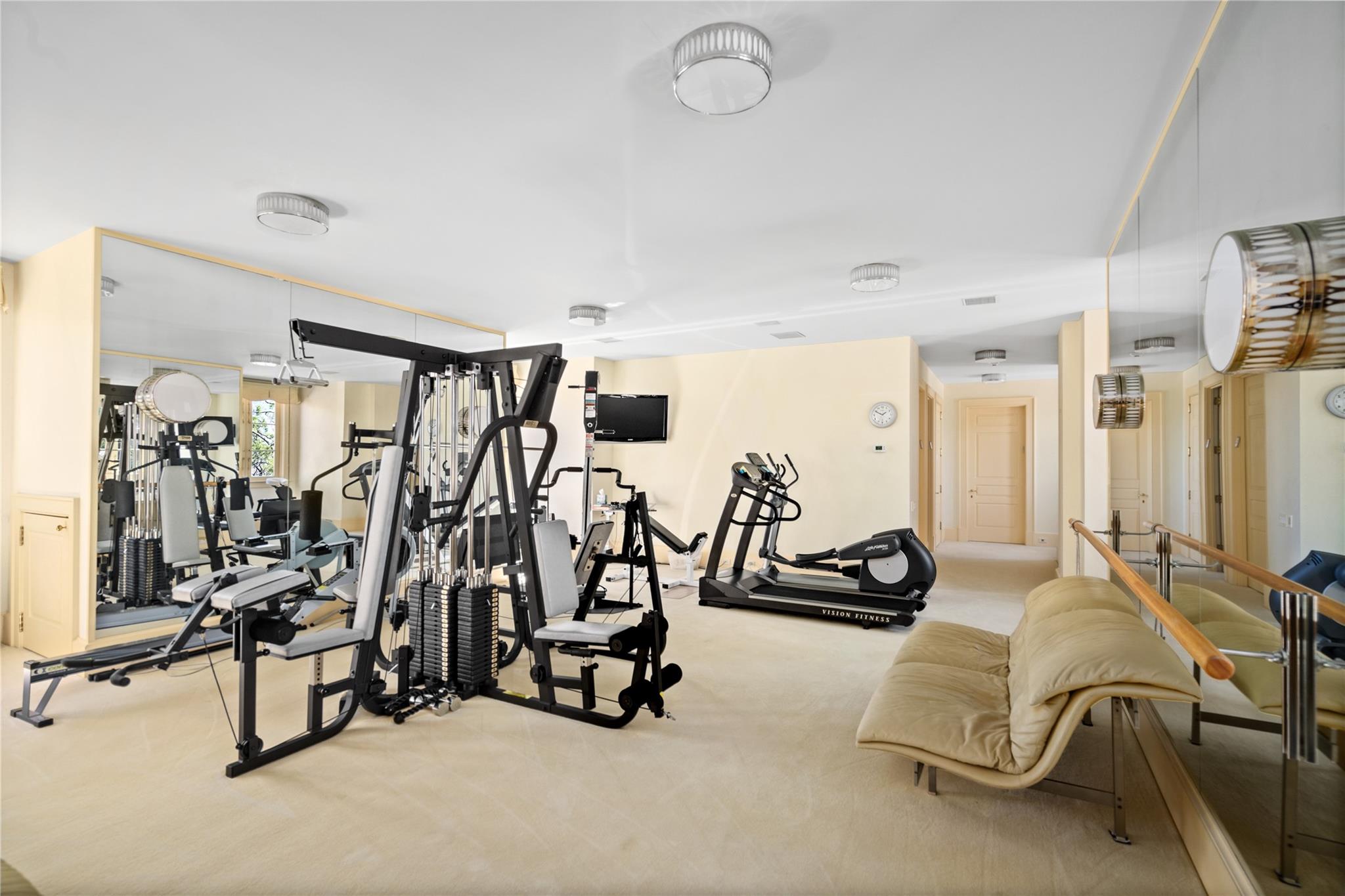 A mirrored home gym or multi-use studio for at home fitness.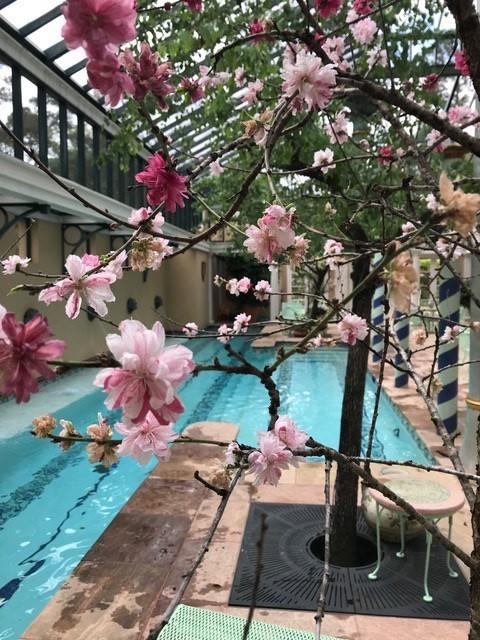 A one of a kind two-story, 3,000-square-foot atrium featuring an enclosed pool, lovely seasonally blooming flora and fauna and fountains is perfect for the Texas summer and can be used all year.
Another view of the screened in natatorium.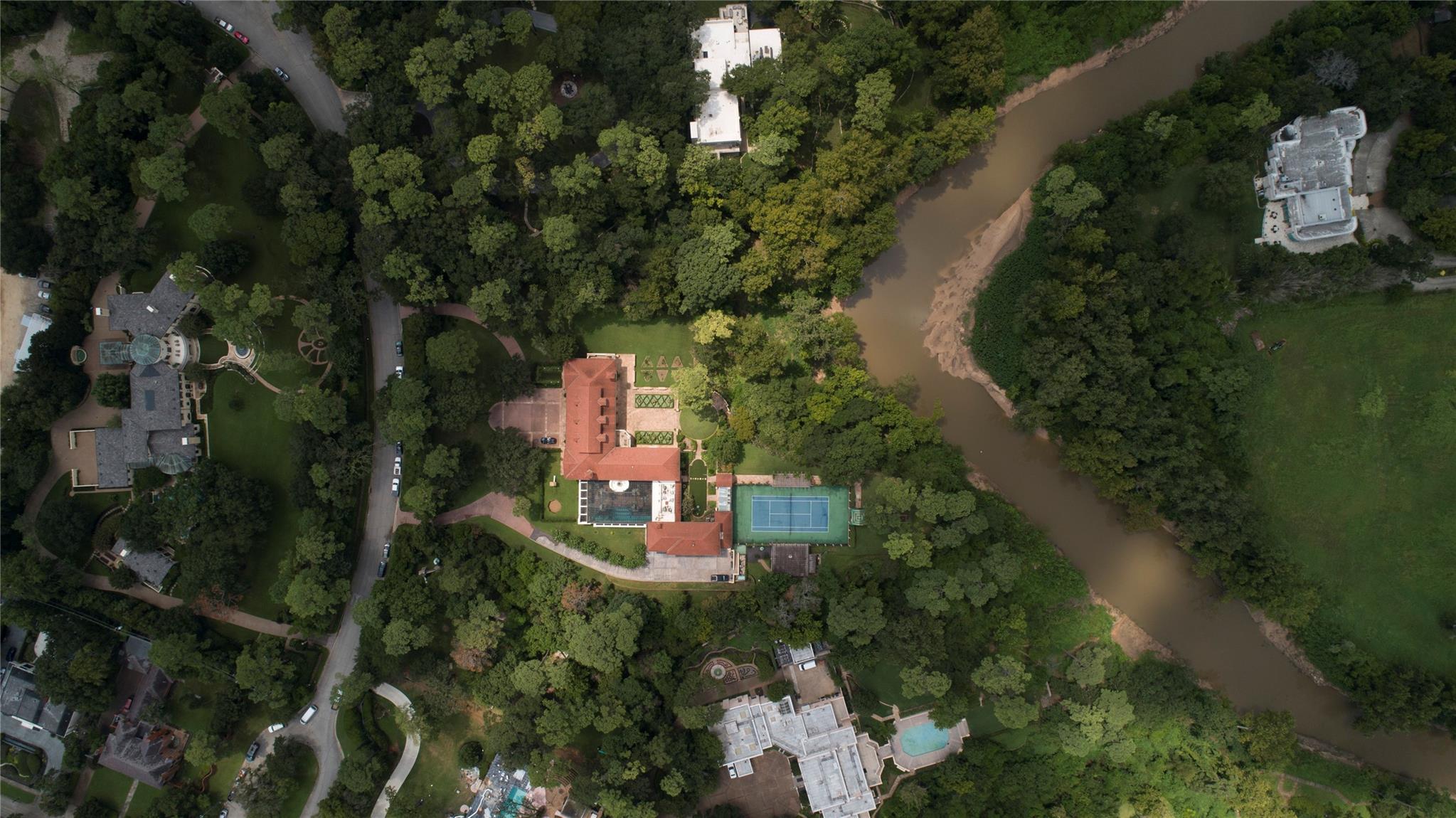 This magnificent estate is governed by classic details and reflects a fond regard for classic Italianate architecture benefiting from elevated bayou views, southerly light and northeastern breezes.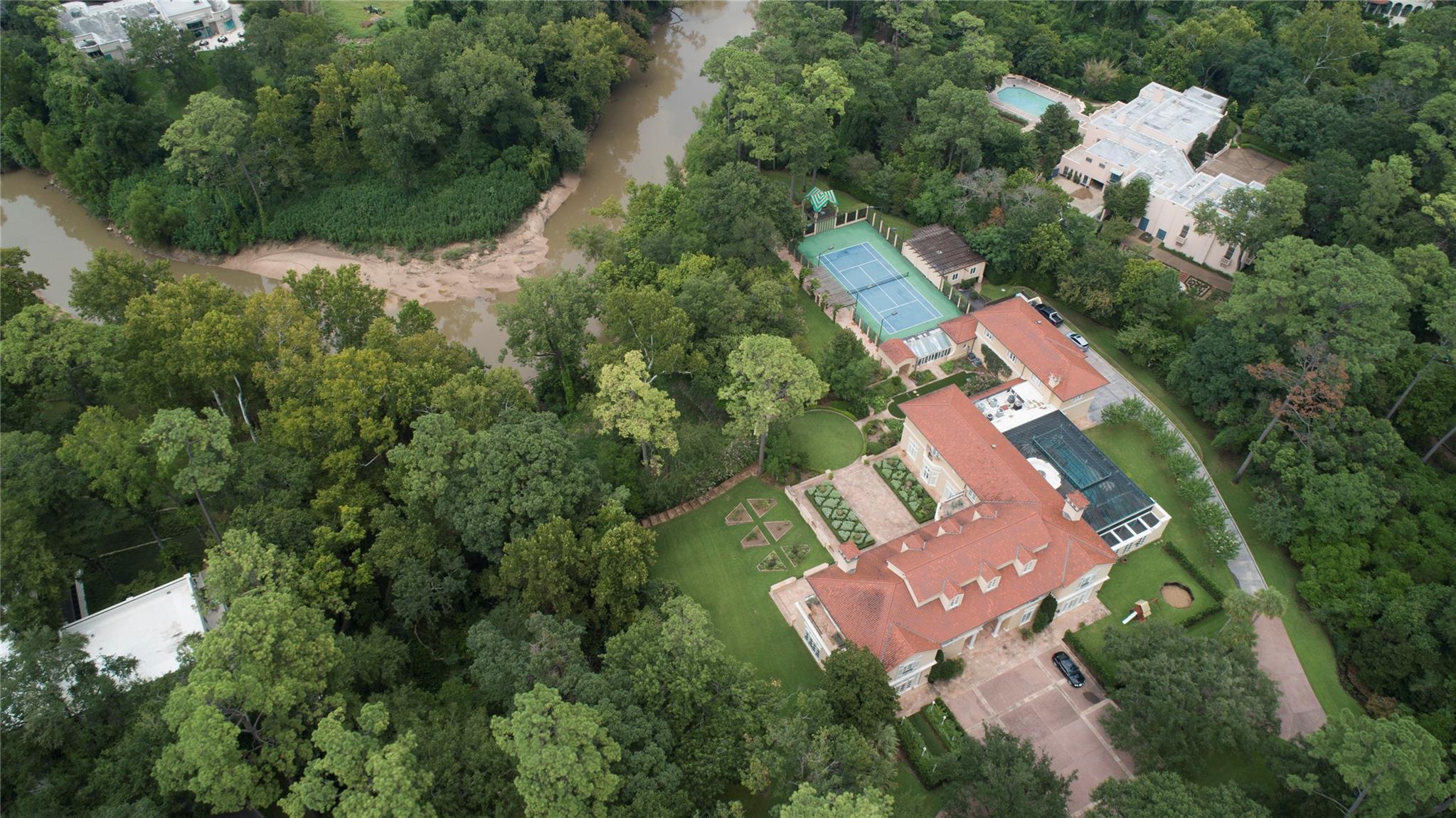 Perfectly set in Homewoods, this Houston estate offers a true sanctuary located near all of the citys best offerings.